DHS Secretary Echoes Trump's 'Both Sides' Gaffe On Charlottesville Violence
@AlterNet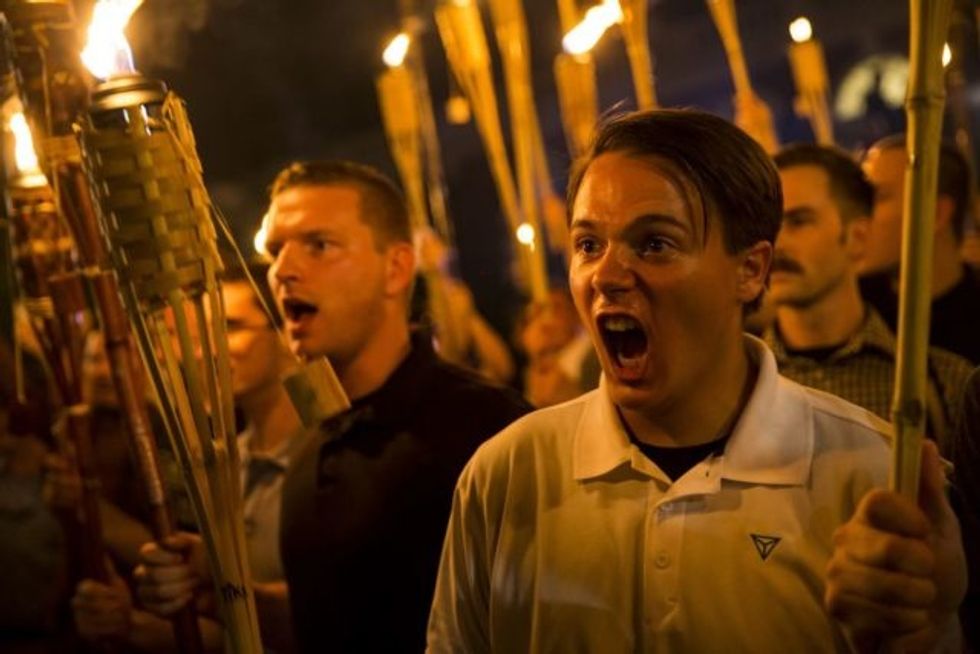 Reprinted with permission from AlterNet.
By David Badash / The New Civil Rights 
In a stunning interview, U.S. Secretary of Homeland Security Kirstjen Nielsen falsely suggests there are two sides to violent white supremacy, and is advocating for a "both sides" approach.
Just a few weeks before the one-year anniversary of the deadly "Unite the Right" rally of neo-Nazis, white supremacists, white nationalists, and other members of the dangerous "alt-right," one of the top people in the federal government whose job it is to secure the "homeland" is protecting the very people who are attacking those who live here.
"I think what's important about that conversation is, it's not that one side is right, one side is wrong," Secretary Nielsen told NBC News' Peter Alexander Thursday afternoon, when asked specifically about the August 2017 Charlottesville rally that left one woman, Heather Heyer, dead.
Nielsen did note, "Anybody that is advocating violence, we need to work to mitigate."
ThinkProgress' Aaron Rupar reports that afterwards, in a follow up with MSNBC's Andrea Mitchell, "Alexander said, 'there wasn't a condemnation of white nationalism and white supremacy that I think a lot of people would want to hear from the secretary of Homeland Security on this issue.'"
"You heard her in their own words," Alexander continued. "They were striking to me and I think striking to a lot of people in the room."
In the video, as Secretary Nielsen delivers her "both sides" remarks, echoing the infamous words of President Donald Trump last August, Alexander moves his head down, almost as if he's embarrassed or ashamed of her comments.