Diabetes Study Shows Benefits Of Expanded Medicaid Under Obamacare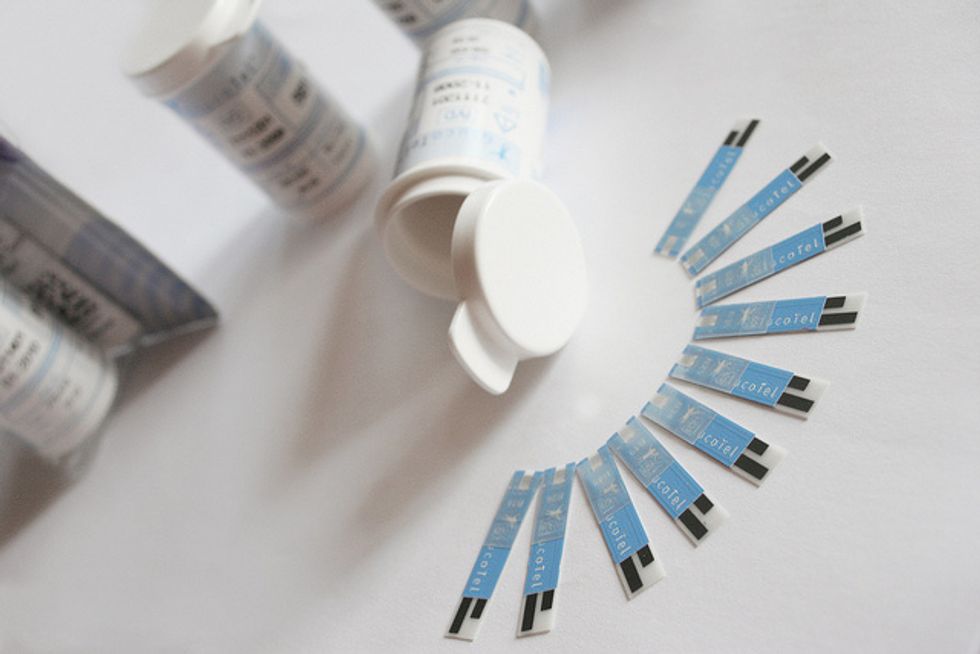 By Noam N. Levey, Tribune Washington Bureau (TNS)
WASHINGTON — Low-income patients with diabetes are getting better access to medical care in states that have expanded Medicaid coverage through the Affordable Care Act, suggests a new study that provides one of the first indications of the sweeping law's health effects.
Residents of other states are at risk of being left behind.
The number of Medicaid patients with newly identified diabetes surged 23 percent in states that expanded their programs, an option provided by the law, but there was virtually no increase in states that declined to expand coverage, researchers found.
"Clearly, the expansion of Medicaid has had a tremendous impact," said the study's lead author, Dr. Harvey Kaufman, senior medical director of Quest Diagnostics. "It has helped a lot of people, and frankly helps anyone who pays."
Early diagnosis makes diabetes easier to treat and lessens the risk of complications.
The study is published in Diabetes Care, the journal of the American Diabetes Association.
The expansion of Medicaid, the 50-year-old government health plan for the poor, is a pillar of the 2010 health care law, which makes billions of dollars of federal aid available to states if they open their Medicaid programs to low-income adults.
Most states historically provided Medicaid coverage only to poor children, mothers, the elderly and disabled.
Despite the new federal dollars, however, 22 states — all led by either Republican governors or legislatures, or both — have turned down the assistance, citing concerns about Medicaid's effectiveness and cost.
To assess the potential effects of those decisions, Quest Diagnostics, a leading provider of diagnostic services, analyzed its patient database of blood tests to identify Medicaid patients who were diagnosed with diabetes for the first time in 2014, the year that Medicaid expansions began under the health care law.
The researchers compared the number of newly identified diabetics in 2014 with the number of newly identified diabetics in 2013.
Not only did researchers find more newly identified diabetics in states that expanded Medicaid, they also discovered that the patients were probably being diagnosed earlier.
Newly identified diabetics in Medicaid expansion states had lower hemoglobin A1c levels, a common measure of blood sugar used to assess the progress of the disease, the study found.
Early diagnosis can be crucial for diabetics, said Dr. Robert Ratner, chief scientific and medical officer at the American Diabetes Association.
"We know from a variety of different studies that if you initiate therapy early, diabetes is easier to treat and you can stabilize the disease," he said. That can head off more serious and costly medical complications later, such as blindness, kidney failure and cardiovascular disease.
Quest has not taken an official position on expanding Medicaid, but the researchers noted the benefits of the coverage expansion.
"We postulate that these Medicaid patients with newly identified diabetes will experience better management of their disease than if diagnoses had been made later," they wrote in the paper.
The data also could have important implications for other chronic medical conditions that benefit from better access to medical care, such as high blood pressure and high cholesterol.
The architects of the Affordable Care Act had hoped that expanded access to health insurance, such as Medicaid, would ultimately improve Americans' health.
A growing body of evidence supports this conclusion, though some critics of the law have continued to question the link between insurance coverage and better health outcomes.
Dr. Georges C. Benjamin, executive director of the American Public Health Association, said it was time to end that debate. "This latest study is a strong health argument against those folks who want to repeal the Affordable Care Act," he said.
Photo: bodytel via Flickr