Dick Wagner, Esteemed Rock Guitarist, Dies At 71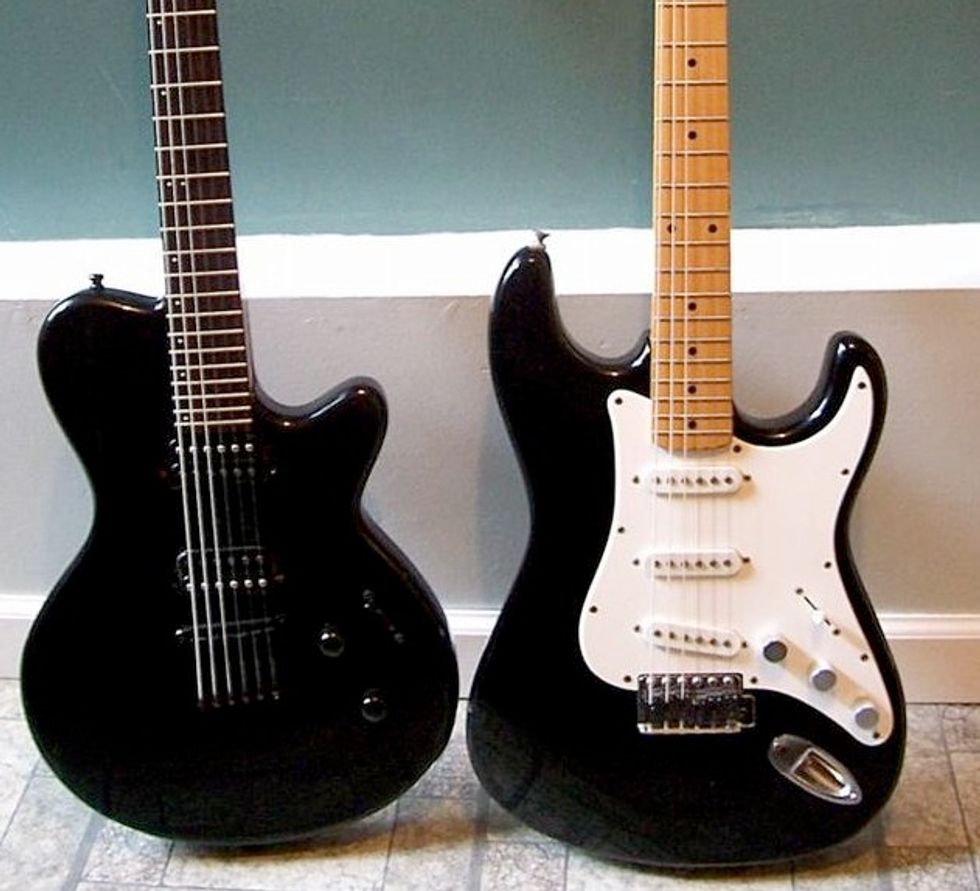 By Brian McCollum, Detroit Free Press
DETROIT — Dick Wagner, a guitarist renowned for his work with Alice Cooper, Lou Reed, and others, died Wednesday in Scottsdale, Ariz. He was 71.
Wagner succumbed to respiratory failure at Scottsdale Healthcare Shea Medical Center, where he had been in intensive care for the past two weeks following a cardiac procedure.
The guitarist famously overcame a series of medical issues over the past decade, retraining himself on guitar after a stroke paralyzed his left arm. He re-emerged to begin recording, writing, and performing gigs in 2011.
"There was just a magic in the way we wrote together," Cooper wrote in a statement to the Detroit Free Press. "He was always able to find exactly the right chord to match perfectly with what I was doing. I think that we always think our friends will be around as long as we are, so to hear of Dick's passing comes as a sudden shock and an enormous loss for me, rock 'n' roll, and to his family."
Wagner was born in Iowa, moved with his family to Michigan as a child, and later settled in Saginaw. He was a key figure in southeastern Michigan's emergent rock scene in the 1960s, a go-to guitarist who made his name with such bands as the Bossmen and the Frost.
He eventually was recruited by Cooper for the milestone 1975 album "Welcome to My Nightmare," cowriting enduring songs such as "Only Women Bleed" and going on to more A-list session work with the likes of Reed, Peter Gabriel, and Rod Stewart. Rock lore has long held that Wagner was a secret hired hand on albums by several high-profile bands. It eventually emerged, for instance, that Wagner cut tracks on Aerosmith's "Get Your Wings" album.
"He was just a humble and talented guy, and I think that's why (record producer) Jack Douglas and those guys loved him — he was just this consummate pro," said Brian Pastoria, a Detroit musician and studio operator who worked with Wagner in recent years. "I think Dick Wagner took Alice to another level in his career. He was already the showman at that point, but musically he had to show that he really had it."
Mark Farner, guitarist and singer with fellow Michigan band Grand Funk Railroad, collaborated with Wagner last year on a song to benefit St. Jude Children's Research Hospital in Memphis.
"Dick Wagner was not only my lifelong friend, he was a maestro recognized by his peers and countless fans," Farner said. "He was my personal teacher who showed me the value of showmanship and the theatrical end of live performance. He's put on quite a show right now, God rest his soul. Our prayers are with his children and family."
Wagner lived in Arizona in later years, but regularly made his way back to Michigan, including a June 29 show in Owosso, his final home state performance.
He faced a slew of health issues after his 2007 stroke and heart attack, including kidney failure, a coma, and a head injury from a swimming pool fall. He entered the hospital earlier this month for a procedure to open a coronary artery, but his recuperation was erratic. A fatal lung inflammation ultimately developed.
Wagner — who won acclaim and strong sales for his 2012 memoir "Not Only Women Bleed, Vignettes from the Heart of a Rock Musician" — remained prolific through the end, said manager and business partner Suzy Michelson.
"He was very proud of his songwriting, and very proud that he was coming back and playing really, really well again after having been paralyzed, and all the different things he'd been through," she said.
"Dick was a very honest guy," Michelson said. "There was a beautiful phrase he wrote last year — especially with the breathing problems he's had: 'Love is in the air. Breathe deep.' He was just so full of love, so full of passion and kindness. He was such a kind person — loved meeting his fans. He'd sign for hours, until we got thrown out of the clubs because they wanted to close. Dick just wanted to be kind to people and make them feel good."
Photo via WikiCommons
Interested in entertainment news? Sign up for our daily email newsletter!