Did President Lie To Mueller About 'Trump Tower Moscow'?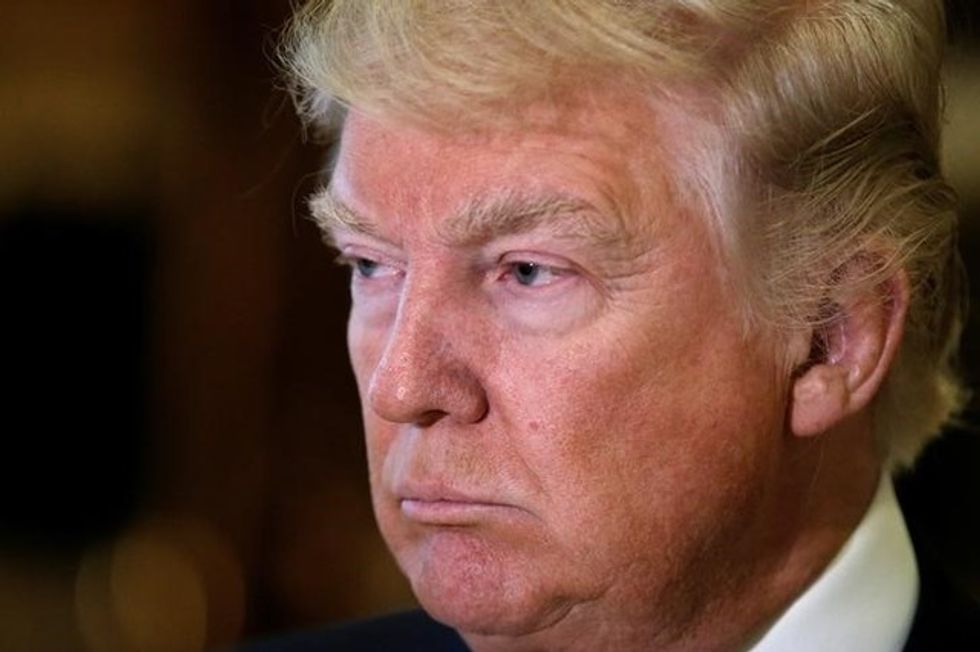 Reprinted with permission from AlterNet.
After Michael Cohen pleaded guilty Thursday to lying to Congress about a Moscow real estate deal he was working on for Donald Trump during the 2016 election, the president's lawyer Rudy Giuliani began spinning the development as consistent with Trump's own sworn statements.
Cohen admitted in the plea that he had lied about the negotiations for Trump Tower Moscow in an attempt to truncate the Russia investigation. Instead of ending in January 2016, as Cohen had told congressional investigators, work for the ultimately failed project extended into June 2016. Trump himself was updated on the developments in the project multiple times, Cohen said.
Speaking with the New York Times, Giuliani claimed that Cohen's new revelations match the president's sworn statements to Mueller. However, what Giuliani actually said about that response tells a different story.
"The president said there was a proposal [for the Moscow project], it was discussed with Cohen, there was a nonbinding letter of intent and it didn't go beyond that," Giuliani said.
To say that this "matches" Cohen's story — as the New York Times' headline repeats — is highly misleading. As BuzzFeed News has reported, the letter of intent was signed by Trump on Oct. 28, 2016. The fact that Cohen continued to negotiate the deal into June of the following year — after the point at which Trump had essentially secured the GOP presidential nomination — directly contradicts the claim that the deal "didn't go beyond" the letter of intent.
It's possible that, for legal purposes or any potential charge of false statements, Trump's answer was worded carefully enough to avoid any formal penalty. But on a plain reading of what Giuliani and Cohen have said, the statements do not match.
And as former federal prosecutor Renato Mariotti pointed out, if Trump and his team had nothing to hide about the deal, they could have corrected the record on Cohen's newly admitted false statements long ago. They didn't — because there was something they didn't want Mueller and the American people to know.
Cody Fenwick is a reporter and editor. Follow him on Twitter @codytfenwick.