Did Trump Ask China To Investigate Warren Too?
@Snipy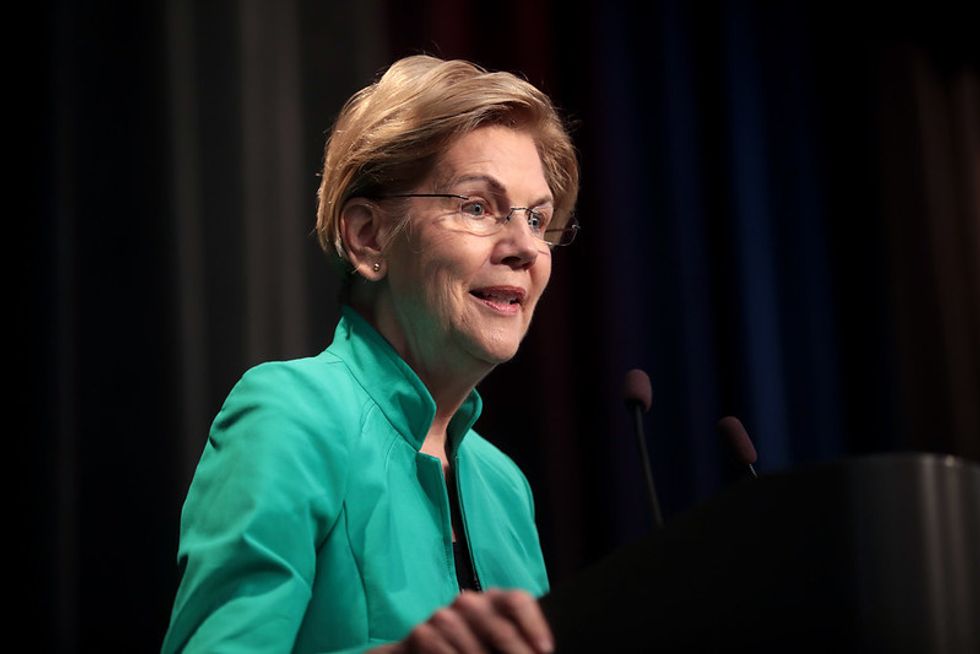 It turns out Joe Biden isn't the only political rival Trump wants investigated.
On Thursday, Trump brazenly told reporters that "China should start an investigation into the Bidens because what happened in China is just about as bad as what happened with Ukraine."
Later that night, CNN reported that Trump had already spoken with Chinese President Xi Jinping — months ago — about both Biden and fellow 2020 candidate Sen. Elizabeth Warren (D-MA).
On June 18 of this year, Trump had a phone call with Xi and discussed the political prospects of Warren and Biden. This was around the time Warren had started gaining ground in national polls.
There isn't much more in the way of details on Trump's call with Xi, perhaps because the White House moved the record of the call to the same highly classified codeword system that it moved the Ukraine call to, after officials were alarmed by the contents of that call.
Not content to ask foreign governments to meddle in United States elections again, Trump also took time during the June 18 phone call to throw Hong Kong under the bus.
According to CNN, Trump told Xi he'd keep quiet about the Hong Kong protests while trade talks between the United States and China were happening.
Warren has since called on Trump to release the transcript of the June 18 call saying "it's outrageous that any president would sell out the people of Hong Kong behind closed doors."
Meanwhile, Trump officials continue to pretend that Trump's actions are normal diplomacy. White House press secretary Stephanie Grisham issued a statement saying that "[w]orld leaders need to be able to speak freely in their conversations with the President — that is a key component to effective diplomacy."
Grisham also claimed that Trump's conversations with world leaders "are always appropriate."
The comment recalls President Richard Nixon's famous statement to David Frost in a 1977 interview after he'd left office: "Well, when the president does it, that means it is not illegal."
Published with permission of The American Independent.