'Direct, Open, And Tough': Austrian Leader Meets Putin To Demand End To War
@next2godwin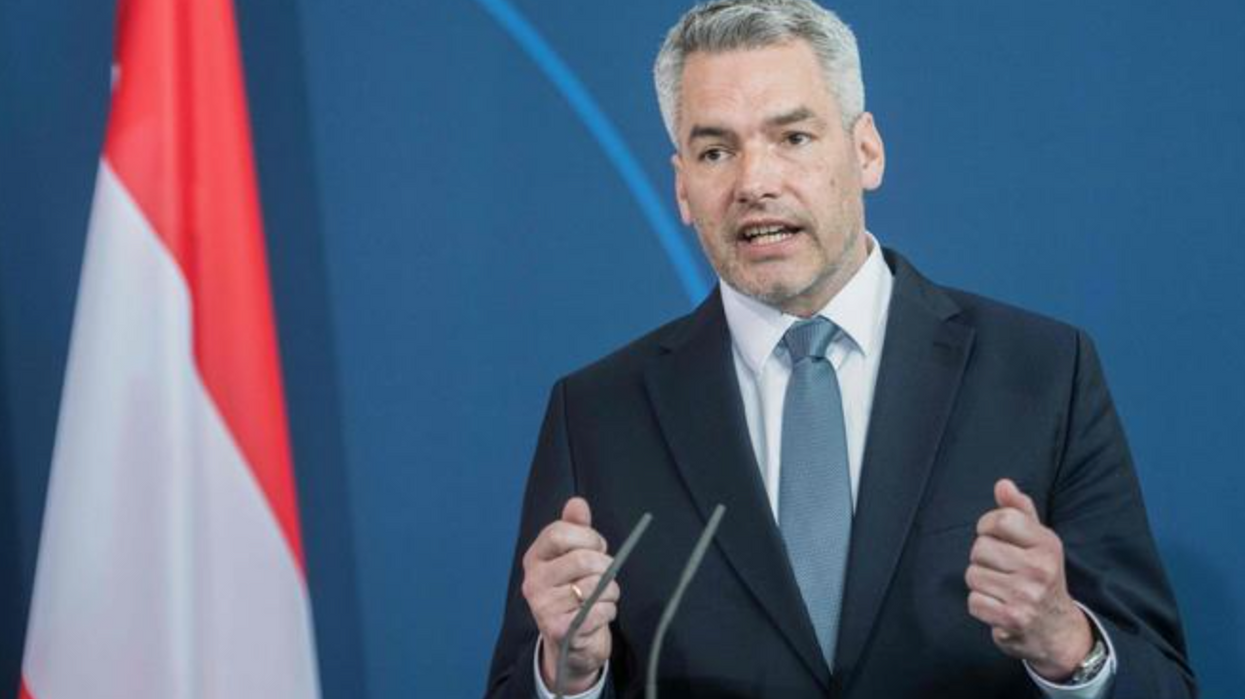 On Monday, Austria's chancellor, Karl Nehammer, said he held "very direct, open, and tough" talks with Russian President Putin in Moscow, where he mentioned the Russian military's war crimes and called for an to end the invasion of Ukraine because "in war, both sides can only lose."
Nehammer is the first European leader to hold an in-person meeting with Putin since Russia invaded Ukraine on February 24.
Nehammer said, in a statement released after the meeting, he told Putin that those behind the war crimes in the Ukrainian city of Bucha would be "brought to justice." This is coming after new reports that the Russian military deployed an unknown substance suspected to be a chemical weapon.
He also elucidated the need to open humanitarian corridors in Ukraine, saying it would allow people trapped in bombarded cities access to basic supplies like food and water.
The Austrian leader said his trip to Moscow wasn't a "visit of friendship" but his duty to exhaust every opportunity to secure peace in Ukraine, just two days after his meeting with President Volodymyr Zelensky in Ukraine.
Zelensky has warned world leaders that Russia's attack on his country could soon enter a "new stage of terror."
An Austrian official said Nehammer had broached the subject of Zelensky's readiness for another round of in-person peace talks, but Putin, in a display of utter insouciance, "gave no reply whatsoever."
"Putin seems to be massively caught up in the 'logic of war' and acts accordingly," the official added, according to the Guardian.
Nehammer said that after the 75-minute-long meeting ended, he left with little hope for the war to end soon.
In a press conference in Moscow, Nehammer expressed his belief that face-to-face conversations with Putin to "discuss the horrors of war" could have a more significant impact in the long term.
"It might be necessary to do it 100 times," Nehammer said, referring to the meeting. "But I think it's necessary to do it so that peace reigns again and the people of Ukraine can live safely."
Austria is a member of the European Union but not NATO, and has thrown its support behind the 27-nation bloc's sanctions against Russia.
The country is bound to military neutrality by its constitution and the 1955 Austrian State treaty. Still, Nehammer stressed that Austria wasn't morally neutral in a tweet: "We are militarily neutral, but have a clear position on the Russian war of aggression against Ukraine."
According to AP, the Austrian leader added that any voice that clarifies "to President Putin what reality looks like outside the walls of Kremlin" wasn't wasted.