Disconnect Protects Your Devices From Cyber Attacks And Malware Permanently For $49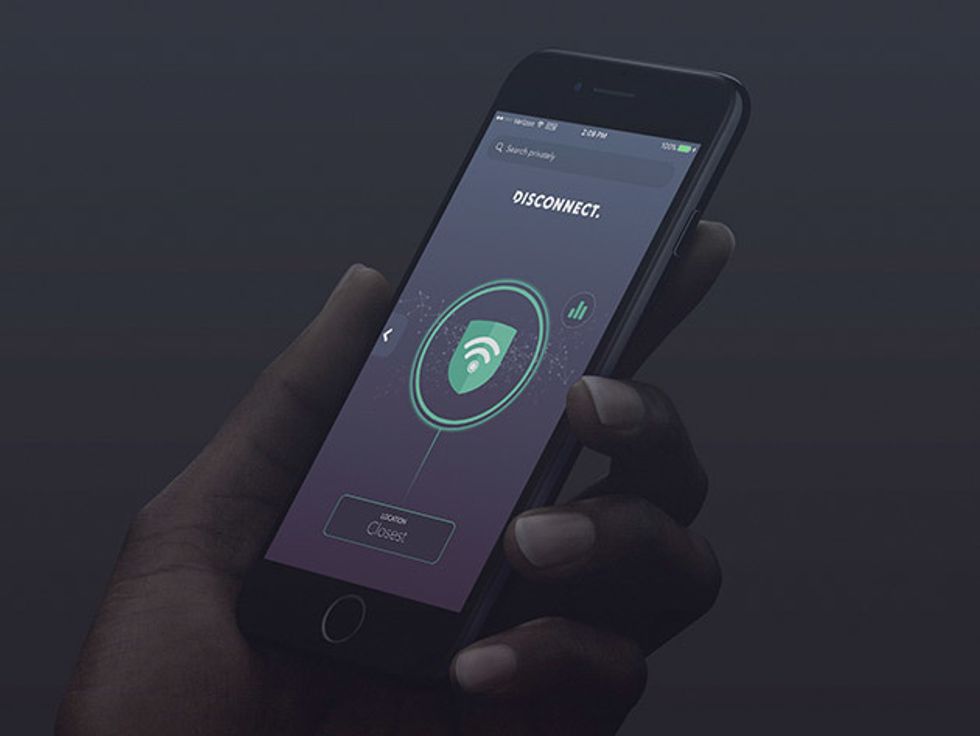 It could be businesses trying to mine for marketing data. Or it could be hackers and thieves with darker motives. Either way, trackers and malware are worming their way into your phone and other devices on a daily basis. Protect against those malicious forces across the web with a lifetime subscription to Disconnect, available now for $49 (90% off) in The National Memo Store.
With a SXSW Innovation Award under its belt and the distinction as the "anti-tracking tool of choice" by the New York Times, Disconnect expertly blocks any and all unauthorized attempts to connect with your device.
With a constantly updated cookie tracker database, Disconnect users are always on top of spotting and stopping the latest infiltration tactics. Disconnect even shields your searches and other activities from networks like Facebook and Twitter to keep those social giants from collecting info on you.
Most notably, Disconnect is also a VPN service, meaning your IP address and online privacy will always be completely cloaked under Disconnect's shield of protection. Plus, it does all of this without draining your battery or slowing down your internet connection.
A $500 value, lifetime access to Disconnect is available for just $49 with this limited time offer. You can also choose to wade in at a lower commitment: 3 years for $29; or 1 year for just $19.
This sponsored post is brought to you by StackCommerce.