Discontent And Upheaval At Bernie's 'Our Revolution'
@AlterNet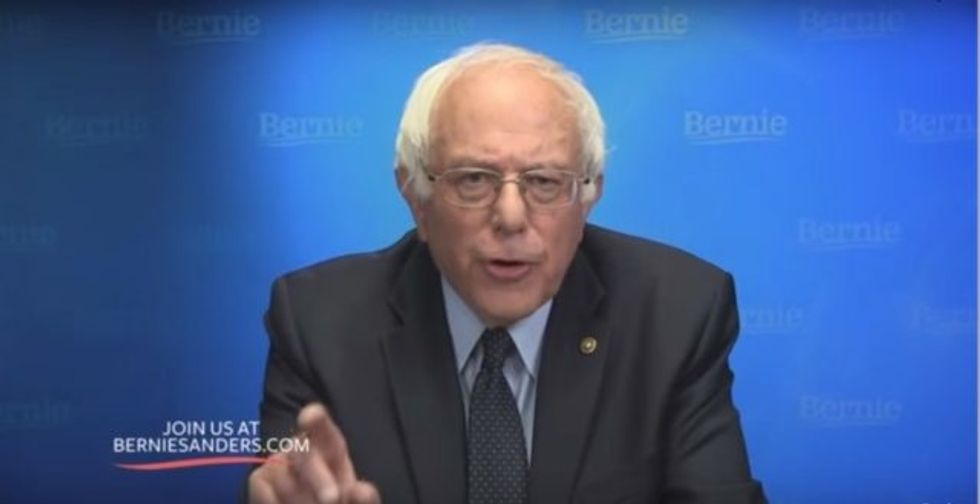 Reprinted with permission from AlterNet.
A searing Politico feature about the mounting struggles faced by the "Our Revolution" organization formed by top allies of Sen. Bernie Sanders (I-VT) contains startling accusations about leader Nina Turner, a former Democratic state representative from Ohio.
Critics suggest the former state representative is actually using the organization as a way to further her own political ambitions, rather than garnering support for progressive candidates.
Our Revolution shows little actual influence on Democratic electoral politics as its endorsed candidates fail and the organization sits out elections. The groups has also failed to meet expected fundraising goals.
But the most troubling allegations are about Turner personally, and her relationship with Tezlyn Figaro, a Fox News Channel analyst and political consultant who made racist comments about immigrants on-air and praised President Donald Trump.
The Our Revolution board put a stop to Turner's attempt to force Figaro on the organization.
According to Politico,
"Board members flagged Figaro's frequent appearances on Fox News praising Trump. She has said on the network as recently as the end of April that the president's critics mostly don't like that he's shaking up the system. And last year she said immigrants are 'coming into the country and getting benefits that Americans do not get,' and getting away with crimes while African-Americans go to prison."
Our Revolution recently lost Latina board member Lucy Flores over the group's refusal to focus on issues faced by Latinos.
"I felt that Our Revolution was not headed in the direction I felt comfortable with," Flores said.