Disenchanted Republicans To Float Ex-CIA Officer To Oppose Trump: Reports
@reuters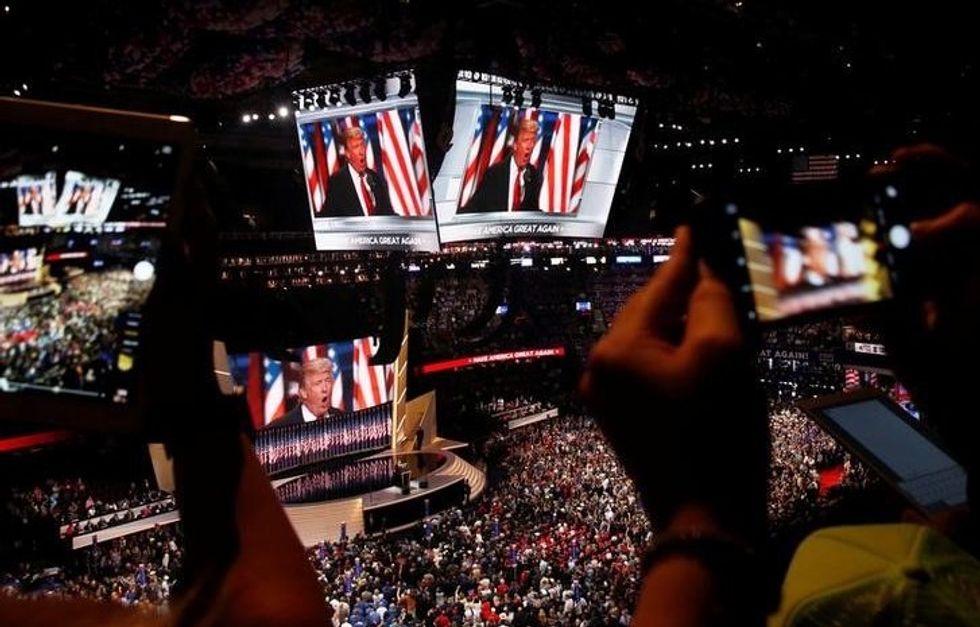 WASHINGTON (Reuters) – Republicans disenchanted with Donald Trump as the party's presidential candidate plan to put forth a conservative alternative, former top House Republican aide and former CIA officer Evan McMullin, according to media reports on Monday.
An announcement is expected online late on Monday, MSNBC and BuzzFeed reported. Reuters could not confirm the reports and McMullin could not be immediately reached for comment.
McMullin has been a frequent critic of Trump on social media, calling him an authoritarian and criticizing his stance on civil rights as well as his refusal to release his tax returns.
A May 7 post to an unverified Twitter account in his name said: "Opposing @realDonaldTrump is about putting principle over power, a virtue some in Washington are too quick to abandon. #NeverTrump."
Like Trump, however, McMullin has never held elected office.
He most recently served as the House Republican Conference's chief policy director and has worked in Congress since 2013, according to a profile on LinkedIn. He previously spent 11 years as an operations officer for the Central Intelligence Agency.
The House Republican Conference, in a statement, said McMullin no longer worked there.
"The House Republican Conference has zero knowledge of his intentions," conference spokesman Nate Hodson said.
MSNBC host Joe Scarborough, a former Republican U.S. lawmaker, cited multiple sources saying McMullin was running as an independent conservative and would announce the decision on Monday. McMullin also has the backing of key Republican donors, he added.
(Writing by Susan Heavey Editing by W Simon)
Photo: Republican presidential nominee Donald Trump is seen on video monitors as people take photographs during the Republican National Convention in Cleveland, Ohio, U.S. July 21, 2016. REUTERS/Shannon Stapleton