Disputes Threaten Post-2014 U.S.-Afghan Pact: Kabul
@AFP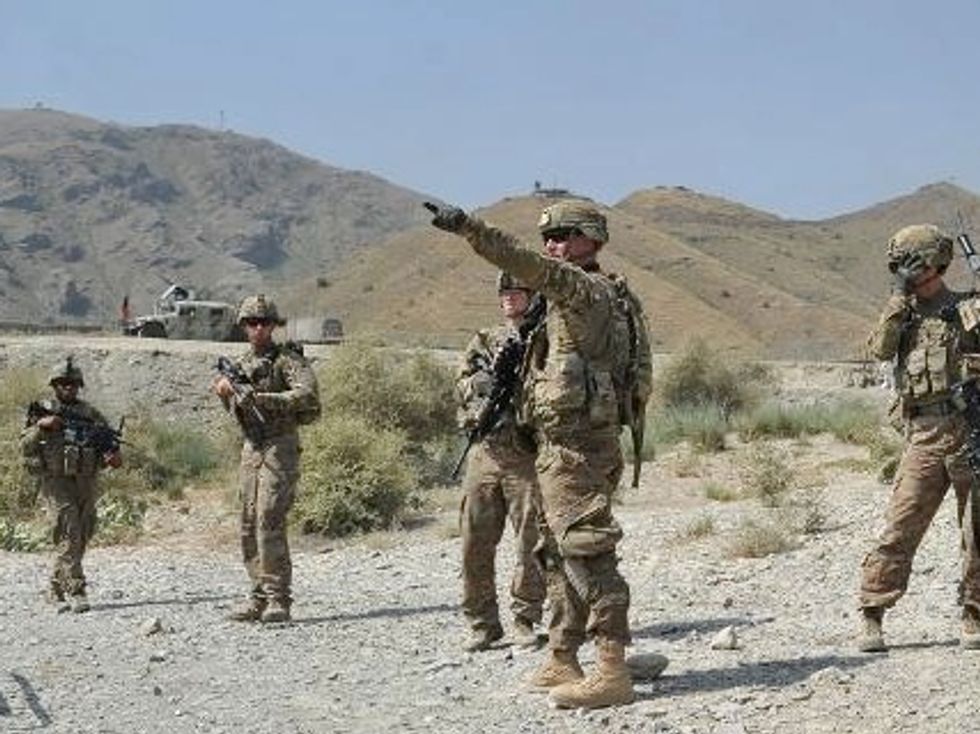 Kabul (AFP) – A planned deal to let U.S. forces stay in Afghanistan beyond 2014 to fight Al-Qaeda remnants is under threat because of disagreement over the Americans' right to conduct military operations, Kabul says.
President Hamid Karzai is now directly leading the talks after they ground to a halt despite U.S. pressure to complete the security agreement by the end of this month, said Karzai's spokesman Aimal Faizi.
The U.S. plans to pull out the bulk of its 57,000 troops in Afghanistan by the end of 2014, but it has tentative plans to retain some bases and a smaller force of around 10,000 after that.
"The U.S. wants the freedom to conduct military operations, night raids and house searches," Faizi told reporters late Tuesday.
"According to them, there are 75 Al-Qaeda operatives in Afghanistan, which is very strange as this agreement will be for 10 years to have the right to conduct military operations anywhere in the country.
"Unilaterally having the right to conduct military operations is in no way acceptable for Afghans."
Faizi also said the two sides could not agree on how the bilateral security agreement (BSA) should define an attack on Afghanistan that would trigger U.S. protection.
"We believe that when terrorists are sent to commit suicide attacks here, that is also aggression," Faizi said in a reference to Pakistan-based militants whom Afghanistan believes are supported by Pakistani intelligence services.
"We are a strategic partner of the US and we must be protected against foreign aggression. For us and for the U.S., that's the conflicting point. We are not of the same opinion and we need clarity from the U.S. side," he said.
Karzai has repeatedly said he will not be rushed into signing the pact, and that it may not be finalised until after his successor is chosen in April elections.
"If signed by the current president, he will be definitely held accountable in the history of Afghanistan if things go wrong," Faizi said.
On Monday U.S. Defense Secretary Chuck Hagel described the pact as "critically important" as the U.S. and its NATO allies plan the drawdown that will see most foreign troops leave the country by December 2014.
"I hope we'll have that agreement by the end of October, because we just can't move without it," Hagel said.
The collapse of a similar pact with Iraq in 2011 led to the U.S. pulling all its troops out of the country.
Photo Credit: AFP/Noorullah Shirzada