'Django Unchained' Actress Detained For 'Basic Police Work,' LAPD Says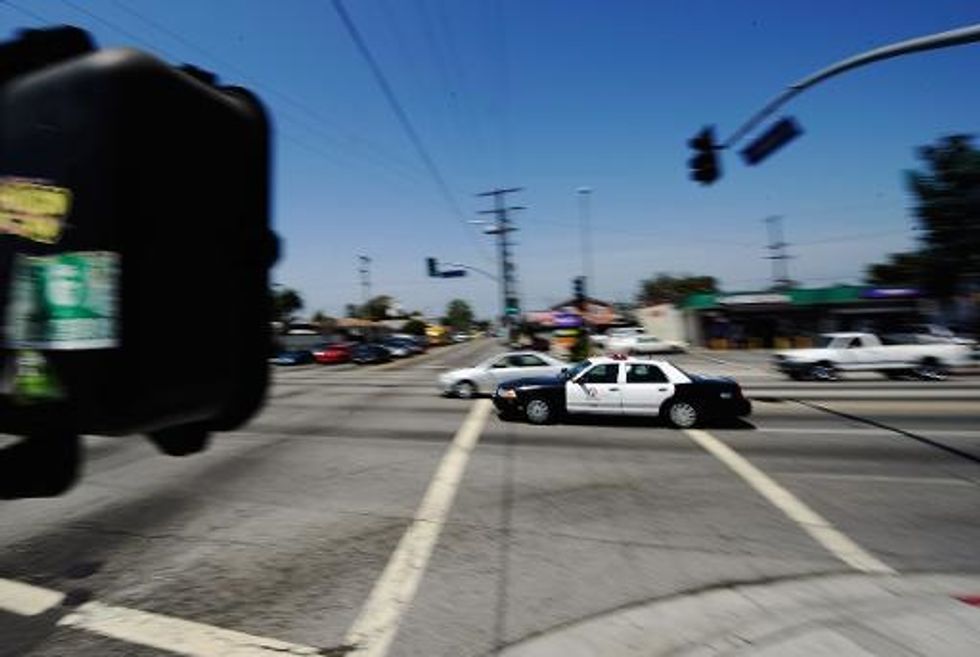 By Amina Khan, Los Angeles Times
A Los Angeles police official defended the actions of officers who detained "Django Unchained" actress Daniele Watts as "basic police work" amid claims that she was mistreated.
According to the police account of the incident, officers were responding to a 911 complaint that a couple was engaged in indecent exposure last week inside a silver Mercedes-Benz with the door open.
Patrol officers and a sergeant from the North Hollywood Division responded to the 11900 block of Ventura Boulevard in Studio City and "located two individuals that matched the description of the suspects, and they were briefly detained," police said in a statement.
Watts and her companion, Los Angeles chef Brian James Lucas, were subsequently released after an investigation revealed no crime had been committed.
Video posted on social media shows Watts handcuffed, wearing a T-shirt, gym shorts, and athletic shoes, telling an officer, "You guys came and grabbed me … for no reason."
"As I was sitting in the back of the police car, I remembered the countless times my father came home frustrated or humiliated by the cops when he had done nothing wrong," Watts, who is African American, wrote on her public Facebook page.
But LAPD Capt. Stephen Carmona of the North Hollywood area station defended the officers, saying they were doing due diligence when they detained Watts after she did not give them identification.
"That's just basic police work. It could be a vandalism suspect in an alley," Carmona said. "The vandalism may be done, but they're still going to investigate the incident."
Still, Carmona said the LAPD would fully investigate the allegations made by Watts and Lucas, who is white.
"We take all of these things really seriously, and we're going to ask the hard questions," Carmona said.
Watts and Lucas did not respond to The Times' requests for comment. Watts' manager, Shepard Smith, declined to comment.
AFP Photo/Kevork Djansezian
Interested in national news? Sign up for our daily email newsletter!