DNA From Pizza Crust Helps Police Identify U.S. Murder Suspect
@AFP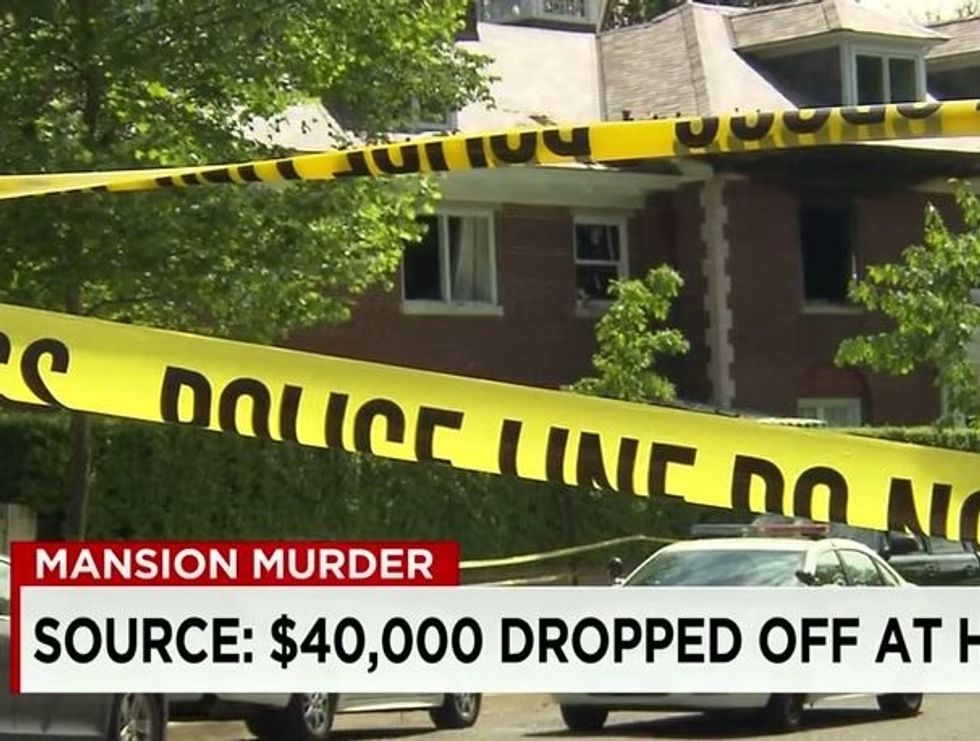 Washington (AFP) — Police were on the hunt Thursday for a suspect in the murder of a wealthy Washington family, after he was reportedly identified using DNA collected from the crust of a pizza delivered to victims' home.
Authorities have issued an arrest warrant for Daron Dylon Wint in connection with the four murders, one of the most notorious crimes in recent memory in the US capital city.
Washington's Mayor Muriel Bowser Thursday decried the killings as an "act of evil," and appealed to the public for help in arresting Wint.
The victims — Savvas Savopoulos, president and CEO of American Iron Works, a building materials manufacturer in Maryland, his wife Amy, their 10-year-old son Philip and the family's housekeeper Veralicia Figueroa — were found bound and bludgeoned May 14 after a fire gutted the millionaire's mansion in an exclusive section of Washington.
Savopoulos's blue Porsche, which had been stolen, turned up shortly after the murders, abandoned several miles from the crime scene, authorities said. It also had been set ablaze.
The Washington Post reported Thursday that the break in the case came after police matched Wint, 34, to DNA found on the crust of a Domino's pizza that had been delivered to the house on the night of May 13, as the victims apparently were being held captive.
The daily, citing sources and court records, said Savvas Savopoulos's personal assistant dropped off a package containing $40,000 in cash at the home shortly before it went up in flames.
Police said Wint is wanted for first degree murder in the case, and news reports said authorities have not ruled out that the crimes were committed with the help of accomplices.
Washington Police Chief Cathy Lanier told reporters that investigators believe Wint was a former employee at Savopoulos' firm.
"We have recent information that he did work at American Iron Works at one time in the past," Lanier said.
"Right now it doesn't appear this is a random crime but there is a connection through the business of the suspect and the Savopoulos family business."
Lanier said law enforcement across the United States have been notified to be on the lookout for Wint.
"Right now you have just about every law enforcement officer across the country aware of his open warrant and are looking for him," she said.
"I think even his family has made pleas for him to turn himself in."
The violence has shocked Washington, at least in part because it occurred in a tony section of the city rarely touched by deadly crime.
The neighborhood is home to numerous embassies and diplomatic mansions as well as the official residence of Vice President Joe Biden and his wife.
Update: The suspect has been arrested.
Screenshot via CNN/YouTube