'Do Not Track' Documentary Shows How You're Watched Online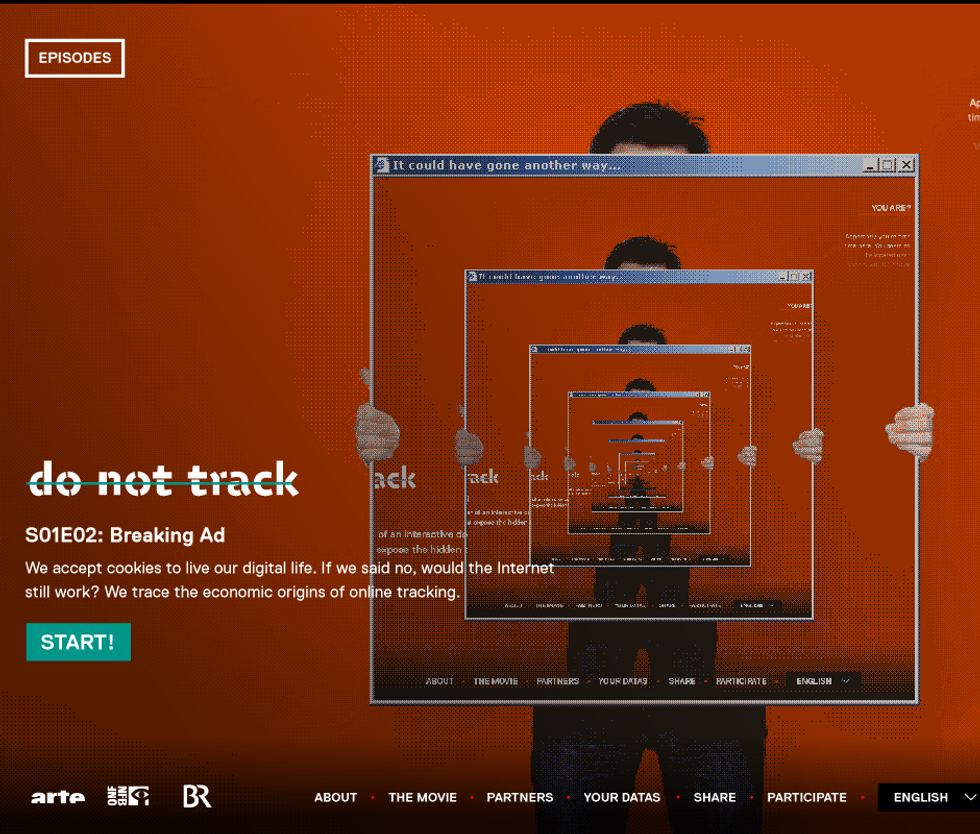 By Adrian McCoy, Pittsburgh Post-Gazette (TNS)
Most people who are setting up a social media account or downloading a new app hit the "Agree" button for the terms of service agreement without even reading it. They have a vague idea that they're selling off parts of themselves. The illuminating Web documentary Do Not Track will give them a clear of idea of just how much they're giving away — and to whom.
Do Not Track is an international effort, produced by the French production company Upian, the National Film Board of Canada, the French/German public broadcaster Arte and German public broadcaster Bayerischer Rundfunk.
The seven-part series shows how much personal data is being collected online and how everything given away for "free" on the Web has a hidden price tag. Those cute little Angry Birds, for example, are accessing your contacts list while you're hurling them at imaginary pigs. The "Breaking Ad" segment shows how cookies are used to follow people as they surf from site to site, creating a consumer profile. "Like Mining" shows what happens every time someone hits the Facebook "Like" button, and the wealth of psycho-demographic data this can yield about them: everything from race, age, sexual orientation and politics to behaviors like gambling or alcohol use.
"The Spy in My Pocket" shows what uncontrollable devices our mobile phones and tablets are and how easy it is for trackers to access contact names, location and photos stored on the device.
Interactive elements in "Do Not Track" personalize the information for the viewer. As soon as a person registers on the site, the screen instantly displays their name, location, the kind of Web browser they're using and the name of their Internet service provider. The interactives pose a series of interesting questions, like "How much would you agree to pay for ad-free, tracker-free access" to Facebook or Google?
Of course, registering with the site means sharing data with the makers of "Do Not Track," and they admit it.
However, they state that the information they collect is used only for providing more context and can be deleted at any time. People also have the option of using the site anonymously.
Each segment is accompanied by articles related to these issues and advice on how the consumer can limit or at least monitor what kind of information about them is being revealed. Resources include tracker blocking tools and browser plug-ins that let one see who's tracking them as they browse.
Anyone who lives their life online should see "Do Not Track," which clarifies a complex and confusing consumer issue.
The next segment will post May 26. Find it at donottrack-doc.com
(c)2015 Pittsburgh Post-Gazette, Distributed by Tribune Content Agency, LLC.
Image via Do Not Track