Doctors Are Key Source Of Narcotics For Riskiest Users, Study Says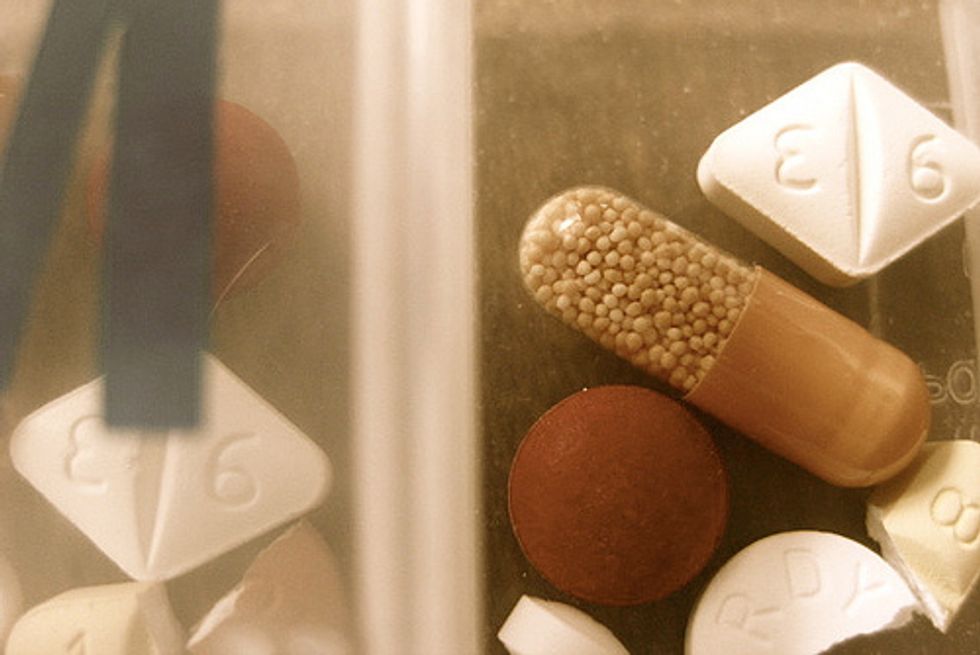 By Lisa Girion and Scott Glover, Los Angeles Times
LOS ANGELES — Doctors are fueling the epidemic of prescription drug addiction and overdose and represent the single largest supplier of these drugs to chronic abusers, according to a government study published Monday.
The finding challenges the conventional wisdom that the epidemic is caused primarily by abusers getting their drugs without prescriptions, typically from friends and family.
Dr. Tom Frieden, director of the Centers for Disease Control and Prevention, said in an interview that the study shows the need to focus more on doctors who are "problem prescribers."
The study, published in the prestigious Journal of the American Medical Association, echoes a 2012 Los Angeles Times investigation that showed drugs prescribed by doctors caused or contributed to nearly half of the prescription overdose deaths in Southern California in recent years. The Times also found that authorities were failing to mine a rich database of prescription records to identify and stop reckless prescribers.
Frieden said the new study, along with the Times investigation and a second JAMA article on the widespread use of narcotic painkillers in Tennessee, all showed that physician prescribing was a key contributor to the crisis of addiction and overdose that has continued to mount since the CDC declared it an epidemic in 2011.
Prescription drugs — primarily narcotic painkillers such as OxyContin and Vicodin — contribute to more than 16,000 fatal overdoses annually and are the main reason drugs have surpassed traffic accidents as a cause of death in the U.S.
"At this point, virtually everyone recognizes that this is a serious problem that has been getting much worse," Frieden said in an interview with the Times. "What we now are figuring out is what's going to work to reverse it."
CDC researchers analyzed data from the National Survey on Drug Use and Health, an annual snapshot of the use of illegal drugs, such as heroin and cocaine, as well as the "nonmedical use" of prescription drugs. The survey is widely used by researchers to gauge the scope and contours of the nation's drug problem and by policymakers to determine how best to combat it.
But CDC researchers were puzzled by one aspect of the survey: It showed that prescription drug misuse had been flat in recent years, even as emergency room visits, treatment center admissions and overdose deaths involving medications all were rising dramatically. So they decided to take a closer look by examining differences among various types of prescription drug users.
Previous analyses of the survey had lumped all types of prescription drug misuse — from occasional to chronic — together. Those analyses identified friends and family members as the most common sources of misused prescription drugs.
The new analysis found that, while most survey respondents got prescription drugs from people they knew, chronic users — people who took pills almost every day for a year _ got them most often, more than a quarter of the time, from a doctor.
Such users are at high risk because "every time you use the drug, it's another opportunity to overdose," said Dr. Leonard J. Paulozzi, an overdose prevention specialist at the CDC and one of the study's authors.
Until now, prevention efforts — such as drug "take back" days aimed at cleaning out home medicine cabinets — have emphasized the sources of prescription drugs for people who use them more casually.
CDC officials said they hope the new analysis will draw attention to inappropriate prescribing by doctors.
"These results underscore the need for interventions targeting prescribing behaviors, in addition to those targeting medication sharing, selling and diversion," the study authors wrote in JAMA.
Frieden said the doctors who are driving the epidemic include both those "who may just not realize that the risks are so high and benefits so limited," as well as "a very small number of prescribers — who are using their medical licenses to sell drugs."
Regardless of the reason for inappropriate prescribing, Frieden said authorities must do a better job of spotting it by using prescription drug monitoring programs, or PDMPs.
Melloveschallah via Flickr.com