Does Mitt Romney Care About You?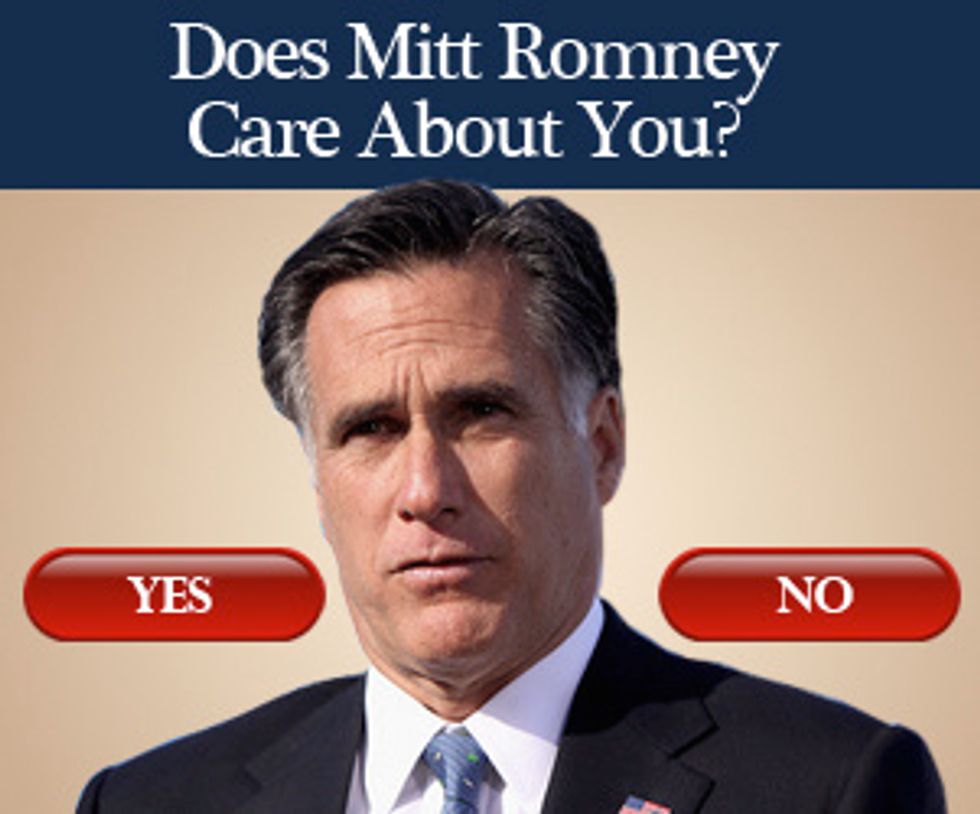 The National Memo is conducting a poll to survey our readers' views on Republican presidential nominee Mitt Romney's secretly recorded comments on the "47 percent." We'll be sharing the results on our site as well as with TV, radio, and Internet opinion leaders.
As election day nears, please take a moment NOW to let the world know what you believe!
[formidable key=2805lz]