Dollar Tree To Buy Family Dollar In $9.2 Bn Deal
@AFP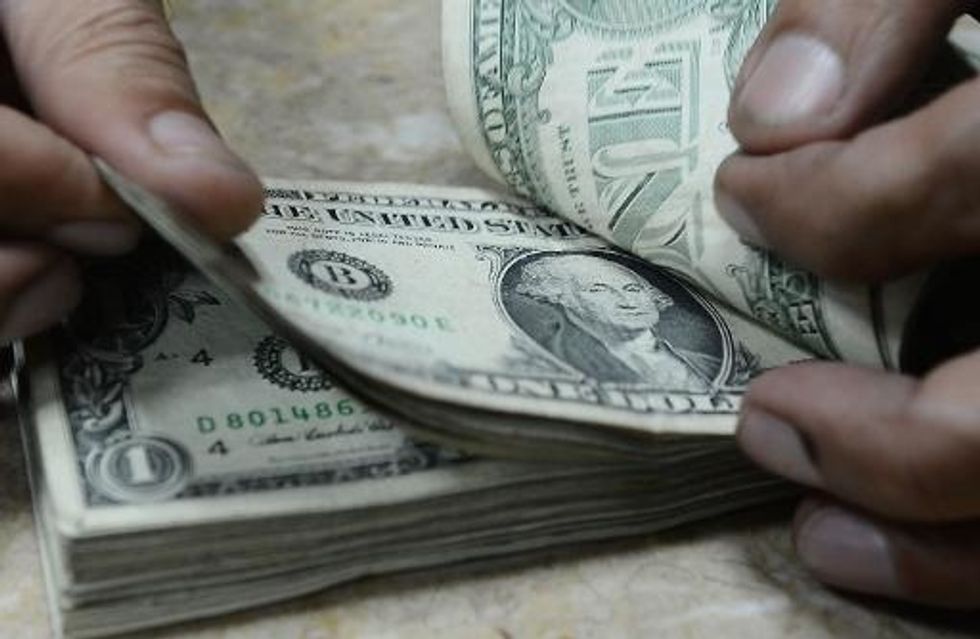 New York (AFP) — U.S. discount retailers Dollar Tree and Family Dollar announced Monday a $9.2 billion merger that will create a huge chain of more than 13,000 stores across North America.
Dollar Tree, which sells everything for $1 or less, will pay combination of $59.60 in cash and $14.90 equivalent in Dollar Tree shares for Family Dollar, and assume its debt. The cash-and-stock portion is valued at $8.5 billion.
Dollar Tree operates 5,080 stores in 48 US states and five Canadian provinces, primarily in suburban areas.
Family Dollar, which sells name brand and private-label goods at various prices, has more than 8,200 stores in 46 U.S. states in urban and rural areas.
The combined company will have sales of more than $18 billion and more than 145,000 employees. The merger will keep the Family Dollar brand as well as Dollar Tree's own brands, which include Deals and Dollar Tree Canada.
Bob Sasser, Dollar Tree's chief executive, said the acquisition will transform the company into a leading discount retailer in North America that is positioned for accelerated growth.
"By offering both fixed-price and multi-price point formats and an even broader, more compelling merchandise assortment, we will be able to provide even greater value and choice to a wider array of customers," Sasser said in the statement.
Activist investor Carl Icahn pressured Family Dollar to put itself up for sale when he took a stake in the company in early June.
Investors welcomed the news. Dollar Tree rose 6.6 percent to $57.85 and Family Dollar soared 22.4 percent to $74.26 in opening trade.
The takeover was unanimously approved by the boards of directors of both companies and is expected to close by early 2015.
AFP Photo/Arif Ali
Interested in national news? Sign up for our daily email newsletter!