How Fox Buried News Of Its Massive Defamation Payout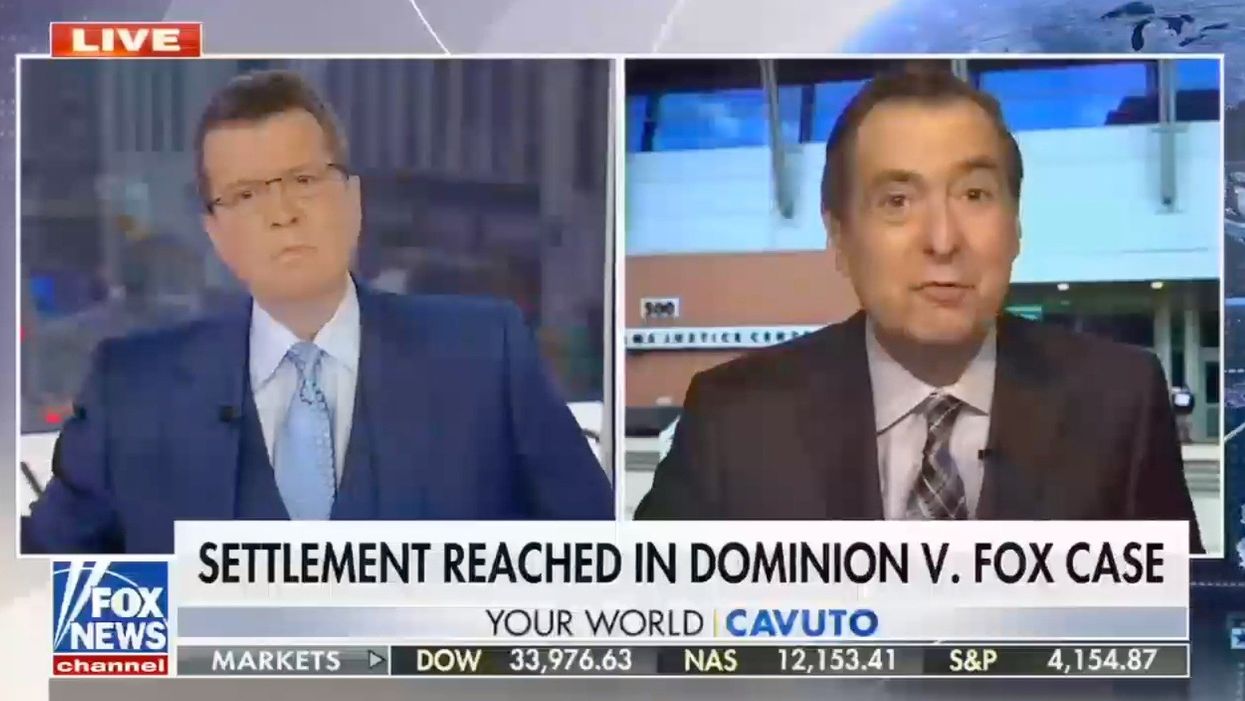 If you've heard about Fox News' record-breaking settlement with Dominion Voting Systems over the network's election fraud lies, you probably don't depend on the right-wing propaganda outlet for your information.
Fox News devoted only 6 minutes and 53 seconds of coverage to its last-minute $787.5 million settlement with Dominion as of posting time. Dominion had sued Fox for defamation, citing its lies about that company's role in purportedly rigging the 2020 presidential election against Donald Trump.
Fox's coverage amounted to roughly one second of airtime for every $1.9 million of the settlement.
The Fox payout to Dominion "is the largest publicly known defamation settlement in US history involving a media company" and is "nearly 10 times the company's valuation from 2018, and roughly eight times its annual revenue in 2021, according to court filings," CNN reported.
Reprinted with permission from Media Matters.