Donald Sterling Accused Of Racist, Sexist Remarks In New Lawsuit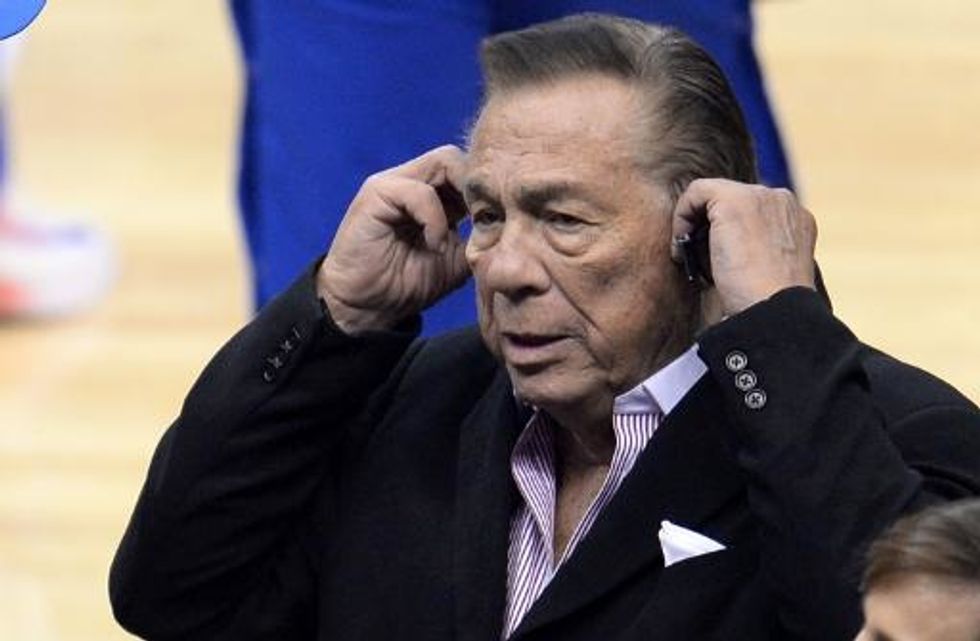 By Robert J. Lopez, Los Angeles Times
LOS ANGELES — A woman who said she worked for Donald Sterling filed a lawsuit Monday alleging that the embattled Los Angeles Clippers owner fired her after she refused to have sex with him and repeatedly made racist and sexist remarks in her presence.
Maiko Maya King said that she was subjected to a "steady stream of racially and sexually offensive comments" by Sterling and that she was in a "romantic relationship" with him from 2005 until 2011, according to the lawsuit filed in Los Angeles Superior Court.
"He supported her financially and she worked for him and his foundation," the lawsuit said.
Attorney Bobby Samini, who is representing Sterling, said in an email Monday night that the allegations are "completely baseless."
"Anyone objectively reviewing Ms. King's claims will have no doubt that they are without merit," Samini said.
King said Sterling made racist remarks about her former husband, who is African-American and the father of her two children.
The lawsuit alleges that Sterling asked King, "How could you be married to a black man?" and referenced her children by saying, "Why would you bring black people into the world?"
The lawsuit, filed by attorney Gloria Allred, is seeking unspecified general and compensatory damages, as well as attorney fees.
King says that Sterling told her in December 2013 that he needed her to be his personal assistant and caretaker.
During that time, according to the lawsuit, Sterling introduced King to "V." King later learned that V. "was his girlfriend" and "no longer wanted an intimate relationship with Mr. Sterling," the lawsuit said.
King said Sterling had agreed to pay her $10,000 a month but "dangled money only if she would have sex with him."
"He confided in her that he had difficulty having sexual relations and that he was bored with V.," according to the lawsuit.
King also alleges Sterling made racist comments about Latinos. "Mexicans just do drive-by shootings," the lawsuit claims Sterling said.
Sterling, 80, is locked in a legal battle with the NBA, which is seeking to terminate his ownership of the Clippers. NBA Commissioner Alan Silver fined Sterling $2.5 million, banned him for life from the league and launched the process to end his ownership of the franchise after the public release in April of audio recordings in which Sterling made disparaging comments about African-Americans.
On Friday, the NBA announced a settlement with Shelly Sterling and the Sterling Family Trust that would allow the team to be sold to former Microsoft executive Steve Ballmer. A vote of the league Board of Governors will be needed to finalize the sale.
But minutes before the NBA statement on the matter, Donald Sterling filed a lawsuit against Silver and the league in U.S. District Court in Los Angeles. The lawsuit alleges that the NBA committed antitrust violations, breached contracts and denied his constitutional rights.
AFP Photo/Robyn Beck