Donald Trump Is Not 'Bringing New People' Into Politics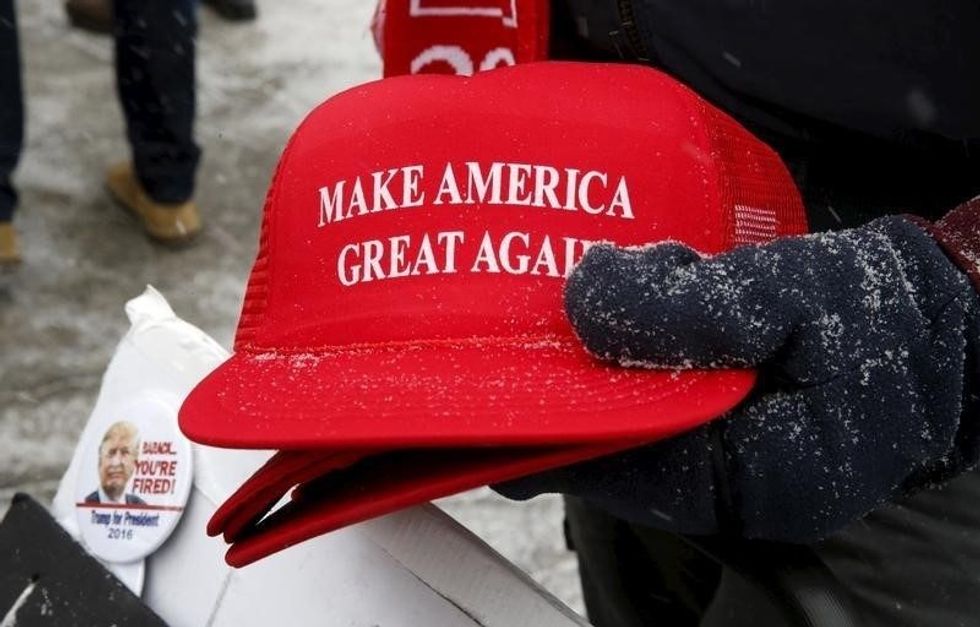 Donald Trump's claim that he is bringing "millions and millions" of people to the political process and the Republican Party are simply false. As with most of Trump's appeals — "I win with the hispanics!" — the claim is a mix of wordplay and smoke and mirrors. So why do we keep believing him?
In some ways, the billionaire businessman is right — GOP voter turnout was very high during the Republican primaries — but many of those voters have been registered Republicans for years. The difference now is that these voters decided to participate in the primaries for the first time.
In Florida, where GOP turnout was up by 40 percent, only six percent of voters did not vote in either the 2012 or 2014 general elections. Likewise, Republicans saw record turnout numbers in the pivotal swing state of Ohio, but at least 92 percent of the voters participated in one of the three most recent general elections. In South Carolina, the amount of voters who switched parties in the primary season went unchanged when compared to previous elections.
Previous elections have proven that high voter turnout for primary elections does not always lead to the same in November — they are two completely different elections. High voter turnout during primary elections is usually related to the competitiveness of the primary election.
Notably, the party with higher turnout in the primary elections has only won three of the last six general elections.
Furthermore, Trump has also claimed that he is attracting large numbers of Democrats to the Republican party. Again, he has offered no proof of this claim. While voter turnout is down among Democrats, especially relative to 2008, a huge year for Democrats, that doesn't at all mean that those voters are flocking to the GOP. In fact, the number of voters who identify as independents jumped nearly ten percent in the last decade, indicating that there could be portion of people who are leaving parties but are not making the jump to the other side.
Trump's claim that he is "growing the party" appears to be an attempt to justify his presence in a party that he has otherwise destroyed from the inside. This divide has grown somewhat smaller in recent weeks, as more Republicans have warmed up to the idea of Trump representing the party on election day, but once these bogus claims fall short of uniting the Republican Party against Hillary Clinton, one wonders how much of a "uniter" Trump can continue to claim to be.
The truth won't stop him from saying otherwise, obviously. Trump's own pathological lying seems to become most active when confronted with truths so obvious that they threaten his own sense of self: He is a good businessman. He loves and respects all women. The wall just got 10 feet higher.
And Trump will continue to steer this narrative in his favor — further aligning himself with the Republican establishment that he previously decried — in an effort to underline the still-bogus notion that he is the driving force behind reinvigorating the GOP.
There is an art to this lie, though: If it works well enough, it as a chance of becoming true.
Photo: Trump campaign merchandise vendor David Dickson from Florida holds Trump campaign "Make America Great Again" hats dusted with falling snow outside a Trump campaign town hall event in Londonderry, New Hampshire February 8, 2016.   REUTERS/Jim Bourg