White Nationalist Streamer Promotes 'Collab' With Don Jr.
@justinhorowitz_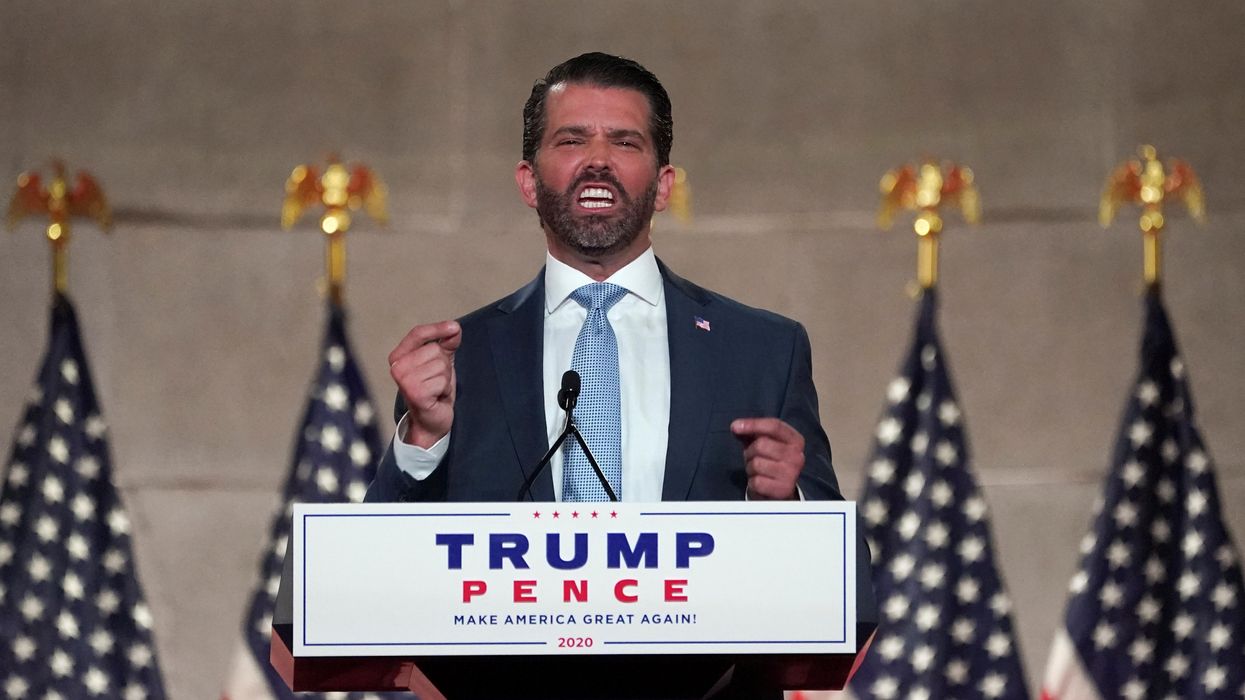 White nationalist ally and misogynistic content creator Sneako (real name Nico Kenn De Balinthazy), who was recently pictured with former President Donald Trump at an Ultimate Fighting Championship event, told his followers during an April 11 livestream that Donald Trump Jr. informed him that he hopes the pair can collaborate on projects.

During his livestream, De Balinthazy gloated about hanging out with the Trump family.
"Shout out to Barron Trump," De Balinthazy said. "Shout out to Donald Trump Jr. Donald Trump Jr. streams on Rumble. Talked to him."
"Donald Trump Jr. says that he would like to do a collab," De Balinthazy continued. "That's going to be great. … He's entertaining, he's a good speaker, and he streams on Rumble."
De Balinthazy also shared a congratulatory letter from Rumble for "surpassing 100,000 followers."
Various other creators, including DJ Akademiks, JiDion, Adin Ross, Steve Deleonardis, Jorge Masvidal, also appeared at the UFC event alongside Trump. Akademiks claimed that Rumble set up the meet-and-greet.
Rumble is a far-right video hosting platform that features bigots, conspiracy theorists, white nationalists, and QAnon content creators. De Balinthazy currently has 214,000 subscribers on the platform.
De Balinthazy, who has been described as "a cheap imitation of [Andrew] Tate," rose to prominence on YouTube for posting gaming, motivational, and man-on-the-street interview videos. De Balinthazy later shifted toward making misogynistic and hateful content.
De Balinthazy has gained notoriety for his connection to white supremacist Nick Fuentes . Both De Balinthazy and Fuentes have proclaimed their admiration for each other online, and the influencer worked with Fuentes and Milo Yiannopoulos on Ye's (formerly Kanye West) unofficial presidential campaign.
During an appearance on the No Jumper podcast together, De Balinthazy and Fuentes made antisemitic remarks.
The influencer has churned out misogynistic and racist content, including videos on "why ugly girls think they're beautiful" and "how women manipulate men." De Balinthazy has also made anti - LGBTQ and anti-vaccine comments .
Reprinted with permission from Media Matters .
From Your Site Articles
Related Articles Around the Web