Donald Trump Not Just A Birther: Five Awful Things About The Don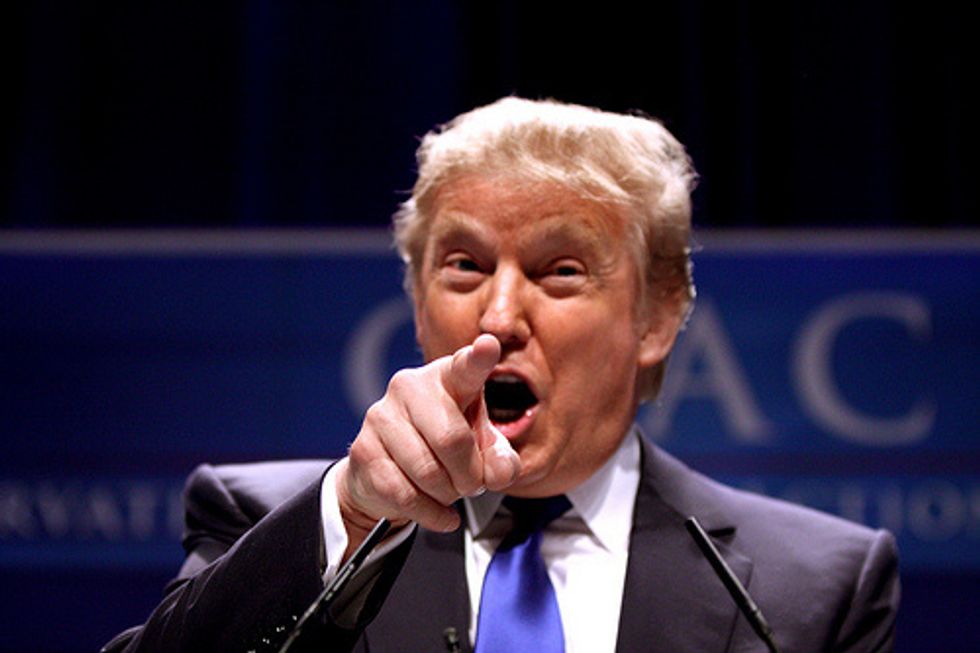 Donald Trump's crazy conspiracy theories about President Barack Obama's place of birth are well documented, but they certainly aren't the only reprehensible things about the casino mogul and TV personality.
Here are five awful facts about Donald Trump that make his birtherism seem trivial by contrast:
He Has Ties To Organized Crime

David Sater was a top executive at the Bayrock Group — Donald Trump's most frequent partner on condo and hotel deals — and the son of a reputed Russian mobster. In 2000 he was named as a co-conspirator in a $40 million fraud case that resulted in 19 guilty pleas and the conviction of six mobsters from the Russian mafia and the Gambino crime family.
His Partner Was Arrested For Facilitating Prostitution

Tevfik Arif, another Bayrock Group executive who serves as a partner in Trump Soho, was dramatically arrested aboard the world's largest for-charter luxury yacht and charged with "encouraging" and "facilitating" prostitution. Some of the girls were only 16 years old.
Another Partner Is A Convicted Drug Trafficker

Raoul Goldberg, who brought Trump the site for the 45-story Trump Tower Philadelphia, was sentenced to 46 months in prison in 2000 for trying to ship tens of thousands of ecstasy pills into the U.S.
He Has A Problem With Women
"Highlights" of Donald Trump's long history of sexism include his gross ogling of the contestants at the Miss USA pageant, and the time that he sent New York Times writer Gail Collins a copy of her column with "The Face of a Dog!" written over it.
He Was Sued For Racial Discrimination
In 1973, Trump Management Corporation (of which Trump was president at the time) was sued by the Justice Department for discriminating against blacks who wanted to rent apartments in Brooklyn, Queens, and Staten Island. The case was settled out of court two years later – and Trump now claims to have a great relationship with "the blacks."
For more on Donald Trump's sordid past, consult Wayne Barrett's classic investigative book, Trump: The Deals and the Downfall
Photo: Gage Skidmore via Flickr