Donald Trump Wishes Mitt Romney Had Reached Out To Minorities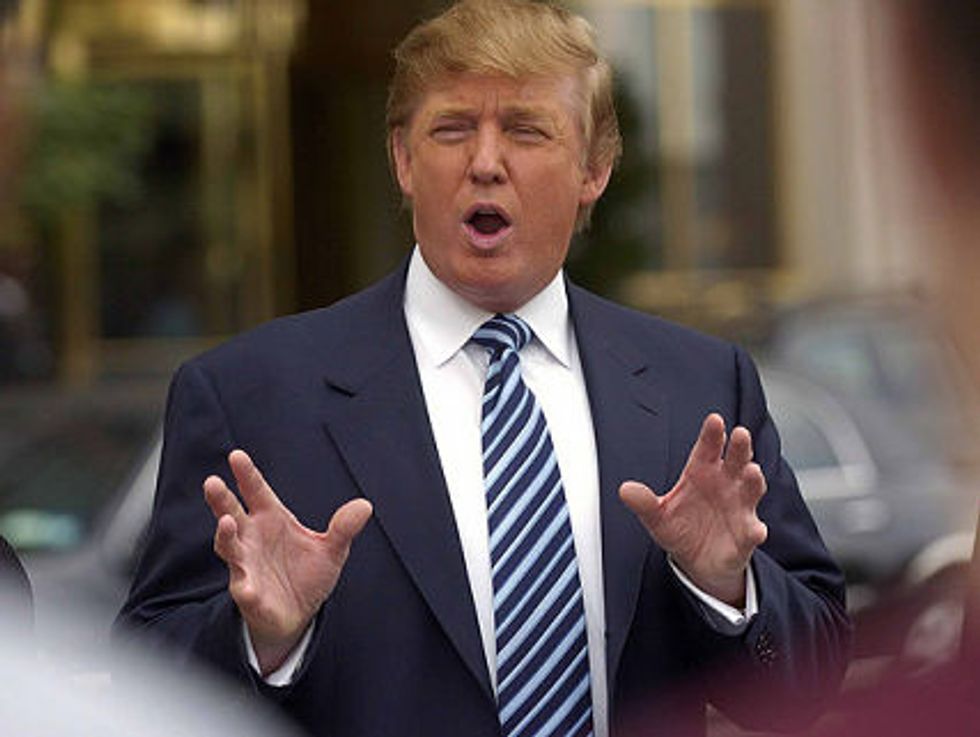 Shortly before the presidential election, birther conspiracy theorist Donald Trump's three eldest children reportedly staged an intervention of sorts for their father, begging him to tone down his outrageous political ranting. Three weeks after the election, Trump has heeded their advice and turned his fire away from President Obama — and towards Mitt Romney and the Republican Party.
In an interview with Newsmax, Trump slammed Romney and his fellow Republicans for running a "mean-spirited" campaign that drove Latino and Asian voters towards the Democrats.
"Republicans didn't have anything going for them with respect to Latinos and with respect to Asians," Trump told Newsmax's Ronald Kessler. "The Democrats didn't have a policy for dealing with illegal immigrants, but what they did have going for them is they weren't mean-spirited about it."
Trump was especially critical of Romney's "self-deportation" proposal on immigration, which he called "crazy" and "maniacal."
"It sounded as bad as it was, and he lost all of the Latino vote," Trump notes. "He lost the Asian vote. He lost everybody who is inspired to come into this country."
While Trump now claims that Republicans need to adopt a more inclusive immigration policy, his own rhetoric on the issue has been even farther to the right than Romney's. In 2010, Trump endorsed Arizona's controversial "show me your papers" law, arguing that racial profiling should be allowed because "Arizona is really getting crime-ridden. There's people coming over, there's killings all over the place, there's shootings all over the place."
Additionally, in his 2012 book Time To Get Tough, Trump argued that the U.S. border with Mexico should be guarded with predator drones and a 20-foot-high, triple-layered fence (so much for avoiding maniacal plans).
Of course Trump — with his birther conspiracies, ties to organized crime, and history of sexist outbursts — should not be giving anyone else lectures on being "mean-spirited."
As per usual, Trump's latest lecture amounts to little more than a command to "do as I say, not as I do." With the election now in the rear-view mirror, however, the question is whether any Republicans still feel the need to listen to him.
Photo credit: Associated Press