Donald Trump's Ideal Attorney General Is This Random Fox News Anchor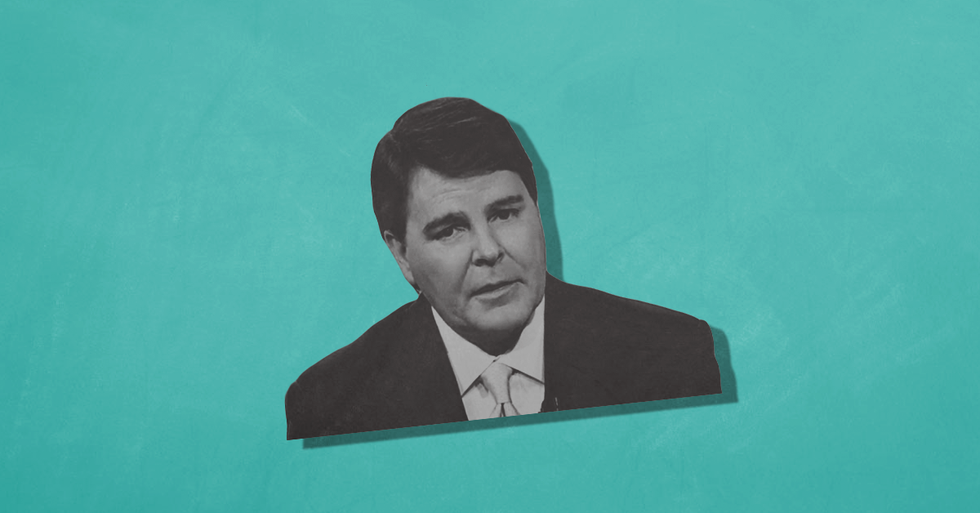 Reprinted with permission from MediaMatters.
Attorney General Jefferson Beauregard Sessions III may be on his way out. The former senator who was one of the first converts to President Donald Trump's cause has lost his favor after properly recusing himself over the Russia investigation. And the president isn't shy about it — he's been publicly demeaning Sessions on Twitter for not prosecuting Hillary Clinton for her "crimes" and sending out incoming communications director Anthony Scaramucci to suggest that the president wants him gone.
The possible removal of the nation's top law enforcement officer because he has not prosecuted the president's former political rival is deeply troubling and points to Trump's authoritarian tendencies. But it also shows that the president is trapped in a right-wing media feedback loop.
As has been the case with many of the president's Twitter rages, his most recent attack on the attorney general seems to have come in response to a Fox News segment, in this case one defending the president over the Russia investigation. The president constantly consumes the network's propagandistic defenses of his conduct. That seems to inexorably push him to behave as if the alternate reality Fox is depicting is the real one. And then Fox has to scramble to find a way to defend the new indiscretion.
The president has come to believe the legal arguments that Fox has been making to defend him — that he has done nothing wrong with regard to Russia, that Clinton is the true criminal, that special counsel Robert Mueller has conflicts of interest and should be fired. With Trump's behavior already scaring off potential Sessions successors, it would be plausible — and consistent with his TV-based rationale for recent hires — for him to nominate as attorney general someone he has watched make those arguments on television.
If Trump wants an attorney general who will defend every aspect of his behavior with regard to Russia while using the power of the Department of Justice to persecute his political foes, he should look no further than Fox News' Gregg Jarrett. While it's unlikely that Jarrett would actually be the pick, he has been providing a model for the type of behavior Trump would want from an attorney general.
A former attorney who spent years as an anchor for COURT TV, Jarrett has been an anchor for Fox since 2002. Usually a low-profile news anchor, Jarrett has in recent days emerged as the network's leading legal defender of the president regarding the Russia probe. Jarrett makes regular appearances on Hannity and other programs to put forward legally dubious explanations of why the Trump team's actions have been legally acceptable while the president's opponents and investigators have broken the law.
Jarrett's defenses of the president have ticked all the boxes. He's repeatedly said that even if the president or his team colluded with Russia to influence the 2016 election, they wouldn't have broken any laws. That's false, but as far as Trump is concerned, it's an improvement from Sessions, who has said such collusion would be "improper and illegal." When news broke that the president's son Donald Trump Jr. had set up a meeting with Russians interested in influencing the election, Jarrett scoffed.
After Trump fired FBI Director James Comey, many legal experts said it appeared to be textbook obstruction of justice. Not Jarrett, who claimed that Comey "deserved to be fired" and that "it should have happened a long time ago." After it emerged that Trump had asked Comey to shut down the probe into former national security adviser Michael Flynn, Jarrett found a way to defend that too.
But Trump doesn't just want an attorney general who will defend his actions — he wants one who will attack his enemies. Here, too, Jarrett's spin has been exceptional. Hillary Clinton? Jarrett wants a special prosecutor to review the emails case. James Comey? Jarrett wrote that his interactions with the president showed that Comey had obstructed justice. Robert Mueller? Jarrett wrote that Mueller's relationship with Comey is a disqualifying conflict of interest and called for his removal. Jarrett has even said that Mueller and Comey "may be acting in collusion to get the president" and called for the president to get an injunction to stop the special counsel investigation if it starts to pursue his finances.
There are, of course, some downsides to a Jarrett pick. He has never served as a prosecutor or in public service, nor has he ever led a large bureaucracy, of course, but since when has Trump cared about typical qualifications? The bigger problem is that Sessions' bigotry and his anti-immigrant stance have made him a beloved figure among a big chunk of Trump's base. His efforts to punish immigrants have led to some of the administration's few policy accomplishments. Jarrett claiming that he frequently experiences microaggressions as a white man doesn't really rate, though his attacks on sanctuary cities are promising. And pushing through a nominee who is on the record making these claims might be too much for even Senate Republicans to stomach.
While Jarrett probably won't be Trump's pick if he dynamites convention and fires Sessions, it is clear that the president expects this sort of behavior from an attorney general. Just as the obsequious support of Sean Hannity and the hosts of Fox & Friends represent Trump's model for how journalists should behave, people like Jarrett are what he expects from a government lawyer. When all you know about the government comes from watching Fox News, Fox News becomes your model for how the government should work.
Header image by Sarah Wasko / Media Matters