'Don't Say I Gave Them To You': Trump Shared Classified Letters With Woodward
@next2godwin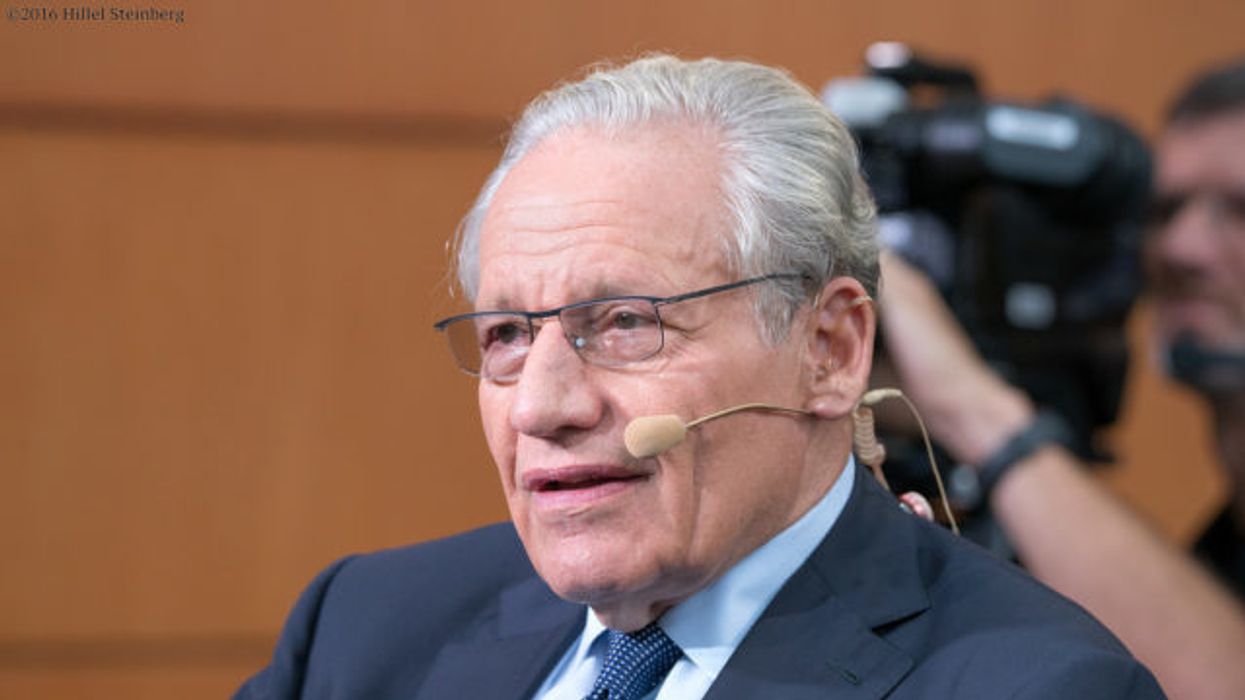 Former President Trump shared classified letters he received from North Korean leader Kim Jung Un with legendary Washington Post reporter Bob Woodward, acknowledging beforehand that they were records he shouldn't be sharing.
In an excerpt of Woodward's upcoming audiobook — an advance copy of which was obtained and reported on by CNN — then-President Trump, upon handing over the letters, warned the journalist in December 2019 to "treat them with respect" and not to "say I gave them to you."
\u201cAudio of Trump handing Woodward the Kim Jong Un letters:\nTrump: Don\u2019t say I gave them to you\u201d

— Acyn (@Acyn) 1666110186
The letters — which Trump vaunted at the time as evidence of detente with Kim and dubbed "love letters," aimed at denuclearizing the Korean peninsula — contained pages of "pen-pal niceties," according to the Washington Post.
A month after sharing Kim's letters, Trump rejected Woodward's request to see the letters he had written to the North Korean autocrat, telling the journalist, "Oh, those are so top secret," the Post noted in its report.
However, those letters were part of a trove of government records, some labeled classified, that Trump moved to his Mar-a-Lago estate after his White House tenure and claimed — in social media rants and during a softball interview with Fox News pundit Sean Hannity — to have already declassified.
Trump's admission in the audio — that the letters were, in fact, "top secret," and thus, classified — flies in the face of his recent assertions, made in the wake of the FBI raid of his resort to retrieve the government documents he pillaged, that a U.S. president could declassify documents without a former process, "just by thinking about it."
The audio was one of several recorded conversations Woodward had with Trump from 2016 through 2020, chronicled in the journalist's upcoming book The Trump Tapes, which is scheduled for release on October 25.
The interviews, which Woodward initially recorded for his second book, titled Rage, offer candid insights into Trump's view of his presidency, including his preference for authoritarian strongmen and arguably careless revelation of the secret U.S. nuclear capabilities.
"I like Putin. Our relationship should be a very good one. I campaigned on getting along with Russia, China, and everyone else," Trump told Woodward in an interview on January 2020. "Getting along with Russia is a good thing, not a bad thing, all right? Especially because they have 1,332 nuclear f***ing warheads."
"I get along very well with Erdogan [President of Turkey], even though you're not supposed to because everyone says what a horrible guy. But you know, for me, it works out good," the former president admitted to Woodward that same month.
Trump boasted to Woodward in an interview that he had "built a weapons system that nobody's ever had in this country before."
"We have stuff that you haven't even seen or heard about. We have stuff that Putin and Xi have never heard about before," Trump said, a development he reportedly admitted to taunting the North Korean leader with.
"I said: 'My button's bigger than yours, and my button works. Yours doesn't,'" he said. "You know, stuff like that," Trump informed Woodward, according to the New York Times.
Woodward noted that the former president, in a rare moment of self-reflection, shared with him the ease with which he got along with leaders "the tougher and meaner they are" than the "easy ones," according to CNN.
"It's funny, the relationships I have, the tougher and meaner they are, the better I get along with them. You know?" Trump said. "Explain that to me someday, okay? But maybe it's not a bad thing. The easy ones are the ones I maybe don't like as much or don't get along with as much."
The former president also portrayed himself as the smartest person in the room, sidelining his communications personnel as he claimed all the credit for his speech during the 2020 racial justice protests, where he declared himself "the president of law and order."
"I get, I get people. They come up with ideas. But the ideas are mine, Bob. The ideas are mine," Trump told Woodward in June 2020, per CNN. "Want to know something? Everything is mine. You know, everything. Every part of it."
In the epilogue of his forthcoming audiobook, Woodward noted that his previous critiques of the Trump presidency "didn't go far enough" and called the ex-president "the wrong man for the job," CNN reported.
"Trump is an unparalleled danger. The record now shows that Trump has led — and continues to lead — a seditious conspiracy to overturn the 2020 election, which in effect is an effort to destroy democracy," Woodward noted in
The Trump Tapes
.