Dow Drops 300 Points As U.S. Stocks Plunge
@AFP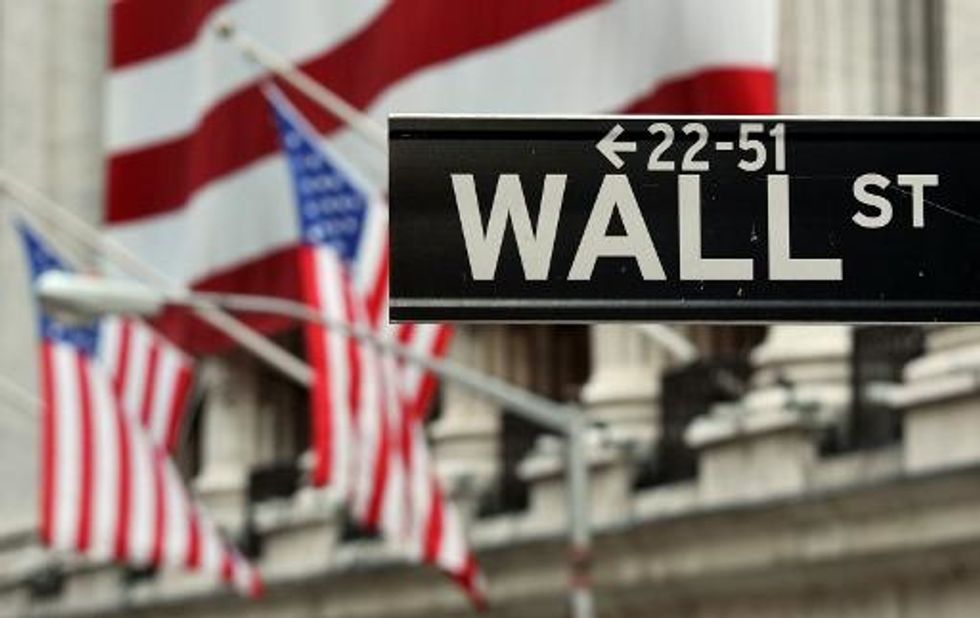 New York (AFP) – The Dow plummeted more than 300 points Friday as U.S. stocks took cues from a rout in European equities following another big drop in oil prices.
At the closing bell, the Dow Jones Industrial Average stood at 17,292.84, down 303.50 points (1.72 percent).
The broad-based S&P 500 sank 32.35 (1.59 percent) to 2,002.98, while the tech-rich Nasdaq Composite Index slumped 54.57 (1.16 percent) to 4,653.60.
Losses in European markets were even deeper. Britain's FTSE 100 index fell about 2.5 percent and equity markets in France and Germany each lost more than 2.7 percent.
U.S. oil prices fell to a fresh five-year low of $57.81 a barrel after the International Energy Agency cut its oil-demand forecast for 2015.
Michael James, managing director of Wedbush Securities, said lower oil prices benefit consumers, but traders have been unnerved by the speed of the free-fall in crude prices.
"Projects might be put on hold in the oil sector and the are questions for the companies that bring financing," he said. "That creates uncertainty and that creates selling."
AFP Photo / Stan Honda