Dozens Killed In Terrorist Attacks On Three Continents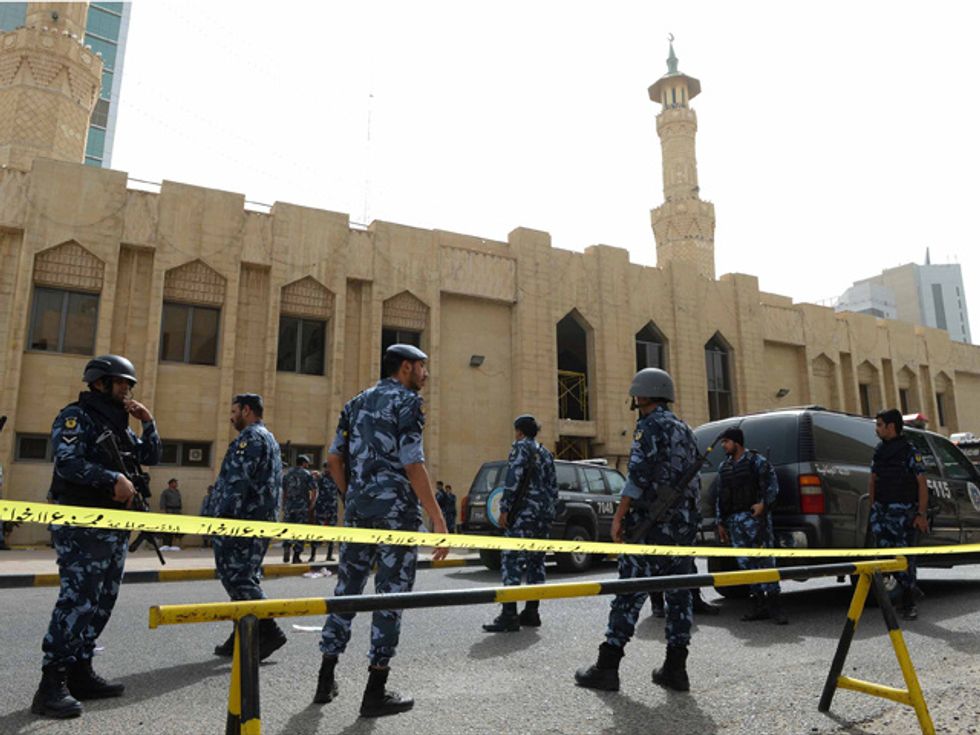 With gunfire and explosions, suspected Islamic terrorists attacked sites in France, Tunisia, and Kuwait on Friday, killing dozens and leaving questions about whether the assaults were coordinated.
In France, two men who reportedly attacked a U.S.-owned gas factory, and killed one person, "whose severed head was found pinned to the factory's entrance," and injured two others, have been arrested. One suspect is allegedly linked to the orthodox Muslim Salafist movement.
One suspect drove a vehicle through the factory gates, crashing into gas canisters and causing an explosion, according to The Associated Press. A white flag and a black flag, both with Arabic inscriptions, were found at the scene.
In Tunisia, at a beach resort crowded with tourists, two gunmen killed 28 people around noon local time. Tunisian security forces killed one suspect and the other reportedly fled the scene. Thirty-six people were wounded in the attack. Police are pursuing the second gunman.
And in Kuwait, 25 people were killed in a suicide bombing attack at a Shiite mosque packed with people during Friday prayers. Militants affiliated with the so-called Islamic State claimed responsibility for the attack, which wounded 202 people, according to the BBC.
On Friday, U.S. intelligence officials were working to evaluate whether the killings in the three countries were connected, and if so, "whether the Islamic State had actively directed, coordinated or inspired them," according to The New York Times.
"While the Kuwait bomb targeted members of the Shia sect, who are seen as heretics by the hardline Sunnis in ISIS and al Qaeda," The Daily Beast reports, "the attacks in Tunisia and France were designed to terrify the West."
Photo: Security forces stand guard outside the Imam Sadiq Mosque, a Shiite Muslim mosque, following a suicide bomb blast on June 26, 2015, in the capital of Kuwait. (Noufal Moodadi/Xinhua/Zuma Press/TNS)