Dozens Of Immigration Activists Detained At U.S. Demonstration
@AFP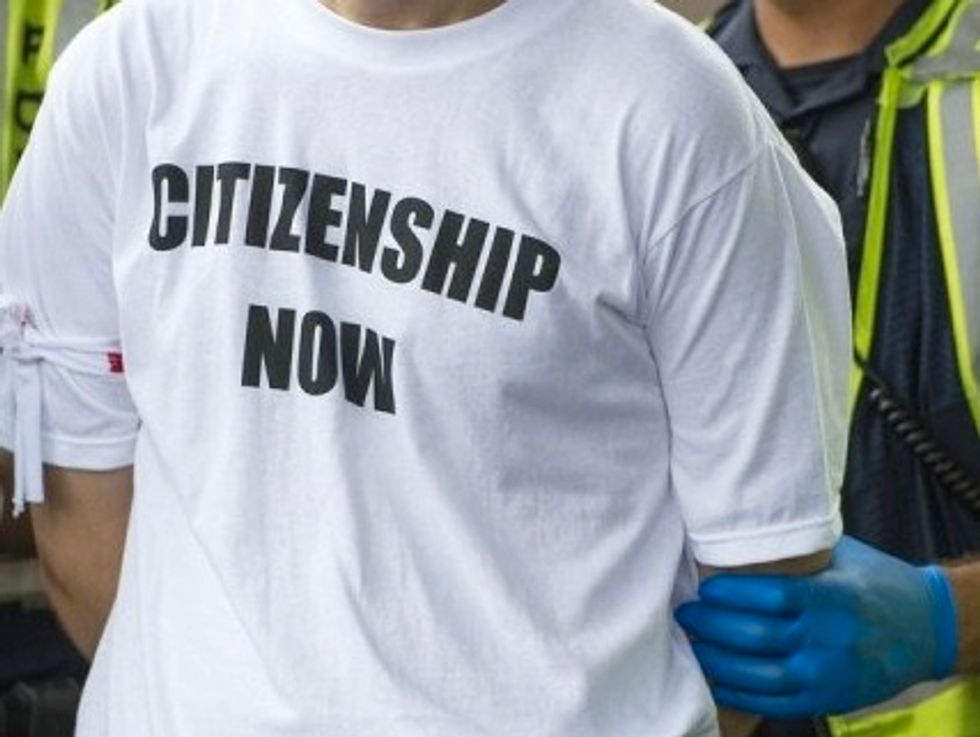 WASHINGTON (AFP) – About 100 women were arrested Thursday at a protest in Washington calling for the U.S. Congress to pass stalled immigration reform, police said.
The U.S. Capitol Police, which are tasked with providing security at the buildings of the U.S. Congress, said the women were arrested for obstructing roadways outside the legislature.
The protest was timed to coincide with the return of lawmakers to the nation's capital after a summer break.
"Approximately 100 women were arrested this morning after blocking the intersection in front of the House of Representatives," the pro-immigrant group FIRM said in a statement.
Several of the protesters were themselves undocumented, including one woman, Maria, who said she felt strongly enough about the need for immigration reform to risk deportation with her arrest.
"That's the same risk I live every day, when I take my daughters to school and when I go to work," she told AFP.
"For 20 years I've been living in the shadows, and I'm tired of living that way," she said.
As they marched, the women shouted "immigration reform now" and "Yes We Can" — President Barack Obama's signature campaign rallying cry.
Washington's political establishment has been at a logjam for several years over what to do about the estimated 11 million undocumented residents in the United States.
Immigration reform activists said they will ramp up pressure on the U.S. government during the months of September and October, when various protest actions are planned.
Photo Credit: AFP/Jim Watson