Drink It While You Can, As Study Points To Looming Wine Shortage
@AFP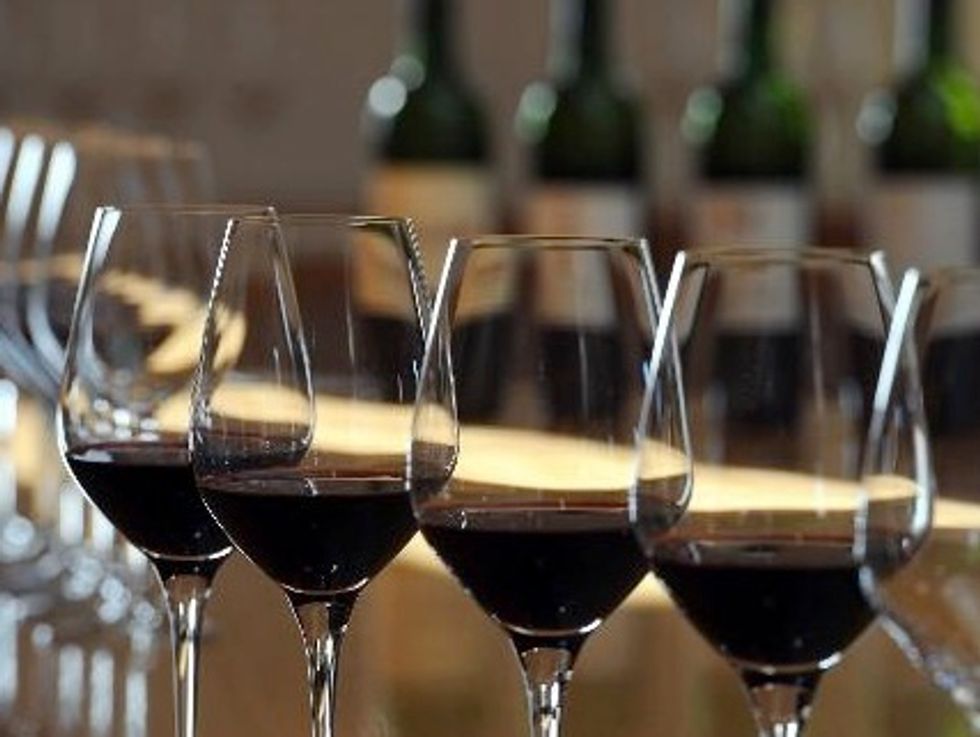 New York City (AFP) – Attention wine lovers: savor every last sip, as researchers say there may be a global shortage looming.
Wine prices could shoot up because of a fall in production and growing thirst for wine among Chinese and Americans, Morgan Stanley research said in a report Wednesday.
World production peaked in 2004, with an excess of 600 million cases. But since then supply has fallen because of lower production capacity, slipping in 2012 to the lowest level in 40 years, the U.S. bank said.
Production capacity has dropped particularly in Europe, where today it is 10 percent lower than in 2005, especially in France, the world's top producer, followed by Italy and Spain.
Plus, last year the weather was bad for wine makers.
At the same time, world demand is growing as newly affluent people in Russia, China and other emerging countries develop a taste for Bordeaux, Rioja and other wines.
The bottom line is that last year demand outstripped supply by 300 million cases, the study said.
And things will get worse as demand for exported wine will grow over the medium term.
Over the short term, stocks will fall as consumption will be dominated by vintages of years past.
But "as consumption turns to the 2012 vintage we expect the current production shortfall to culminate in a significant increase in export demand and higher prices for exports globally," the study said.
"Data suggests there may be insufficient supply to meet demand in coming years, as current vintages are released," said the report.
Things will be particularly bad in Europe, which produces a lot of wine but also drinks a lot.
The French remain the world's leading wine drinkers, with consumption rising since 2010 after years of decline, as was the case elsewhere in Europe.
But Americans are drinking more and more of the stuff, the researchers said.
The United States is now the world's second largest wine consumer. It and China are fueling the rise in world consumption.
The global wine industry has grown for the past 30 years and now takes in revenue of $30 billion. A third of it stems from French wines, mainly because of higher prices for its better vintages.
Newer wine producing countries such as Australia, New Zealand, Chile and Argentina now account for 30 percent of global wine exports, compared to just 3 percent in the early 1980s.
And they are in the best position to benefit from the gap between supply and demand and will be able to raise export prices, Morgan Stanley said.
AFP Photo/Jean-Pierre Muller