Early Exit Poll Indicates Superiority Of Clinton Ground Forces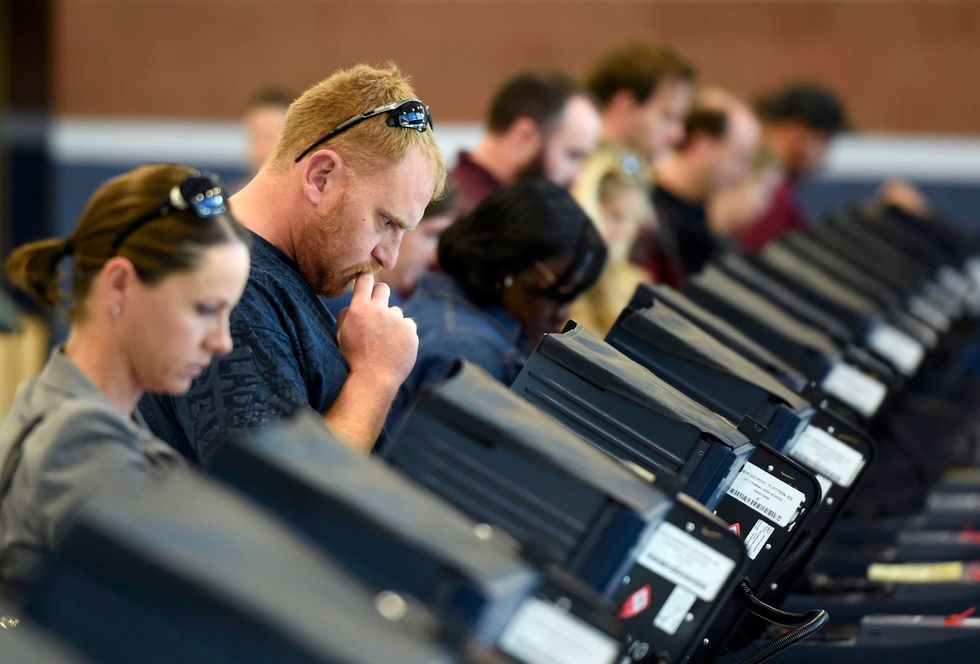 Hillary Clinton's data-driven campaign organization is beating the disorganized Trump effort badly on the ground — or so says an early Election Day exit poll released by Politico/Morning Consult, and based on interviews with over 9,500 voters.
More than twice as many people who answered the exit poll said that the Clinton campaign had contacted them than indicated that the Trump campaign had reached them. More than 60 percent voters were contacted on behalf of neither of the major party candidates, but more than twice as many, or 17 percent, said that they had heard from the Clinton campaign as had heard from the Trump campaign, which reached only eight percent. Almost 1o percent said that both campaigns had contacted them.
The Clinton canvassing advantage held among independents as well, with those voters more likely to hear a message from the Democrat by a 10 percent to five percent margin.
The superior ground effort of the Clinton forces was reflected in early voting as well, where her campaign dominated in most states by mobilizing a multi-million volunteer get-out-the-vote operation weeks before November 8.
If that organizational advantage continues on Election Day, as hinted by these exit poll numbers, then Clinton's investment in a ground strategy seems likely to pay off well. Motivating potential supporters to the polls in states that have little early voting, such as Pennsylvania and Virginia, could prove decisive, providing a margin above what final polls showed.
Analysts had anticipated a superior ground game from the Clinton campaign — the question was just how superior to the Trump effort it would be. This exit poll shows a powerful difference that could tell the story on Election Night.
IMAGE: People cast their ballots during voting in the 2016 presidential election in Las Vegas, Nevada, U.S November 8, 2016.  REUTERS/David Becker