Enjoy The Health Benefits Of Citrus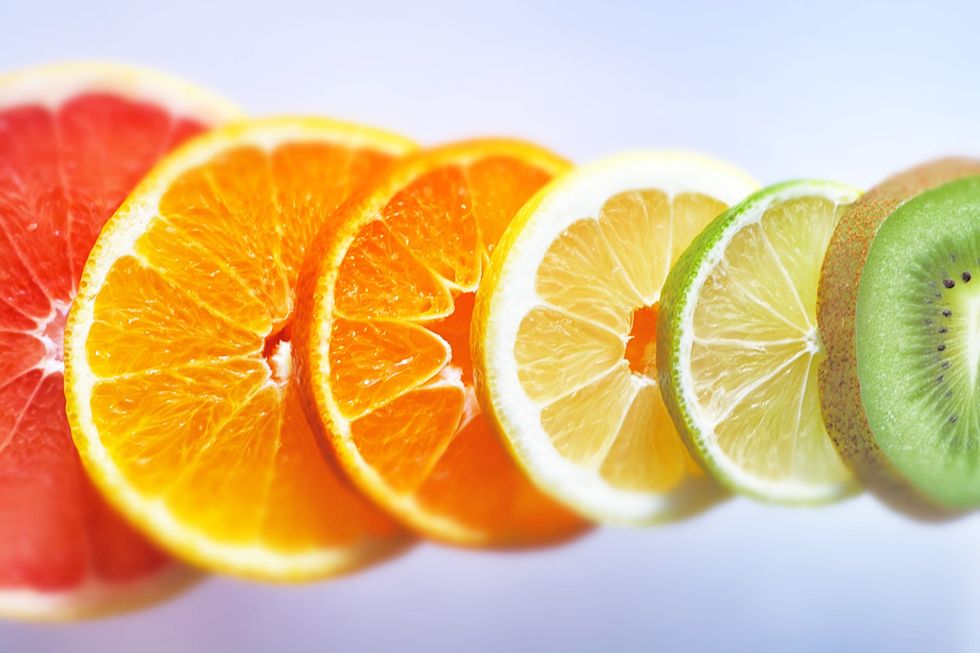 By Karen Ansel, M.S., R.D., and Lori Longbotham, EatingWell.com (Premium Health News Service)
Oranges, lemons, limes, and grapefruit aren't just refreshing–they're also super-nutritious. One medium orange packs more than 100 percent of the recommended daily dose for vitamin C (and some research suggests organic citrus packs up to 17 percent more vitamin C than conventional).
Here are more healthy reasons to have a serving of citrus every day. Eating citrus can:
1. Calm a cold. Loading up on citrus and vitamin C won't prevent colds, but high doses of C (400 to 500 mg) may shorten the duration and lessen the symptoms.
2. Protect your heart. Oranges, grapefruit, lemons, and limes are rich sources of flavonoids. The predominant flavonoid in these fruits — hesperidin — is credited with boosting "good" HDL cholesterol and lowering "bad" LDL cholesterol and triglycerides.
3. Boost weight loss. Naturally packed with water and fiber, citrus will help you stay full and satisfied, but grapefruit may have a decided advantage, according to a 2006 Journal of Medicinal Food study.
When researchers put volunteers on an exercise plan for 12 weeks and asked them to eat either half a fresh grapefruit or drink apple juice and pop a placebo pill before each meal, the grapefruit group dropped an average of 3-1/2 pounds (compared to just 1/2 pound for the apple group).
4. Help you reduce sodium. Both citrus and salt enhance flavors, so skip the salt and add a spritz of citrus juice instead to keep dishes lower in sodium.
5. Prevent cancer. Limonoids, a special class of antioxidants in most citrus, may help guard against colon, lung, breast, skin, and stomach cancer.
(EatingWell is a magazine and website devoted to healthy eating as a way of life. Online at www.eatingwell.com.)
(c) 2015 EATING WELL, INC. DISTRIBUTED BY TRIBUNE CONTENT AGENCY, LLC