EBay Refuses To Sell Antique Car Once Belonging To Hermann Goering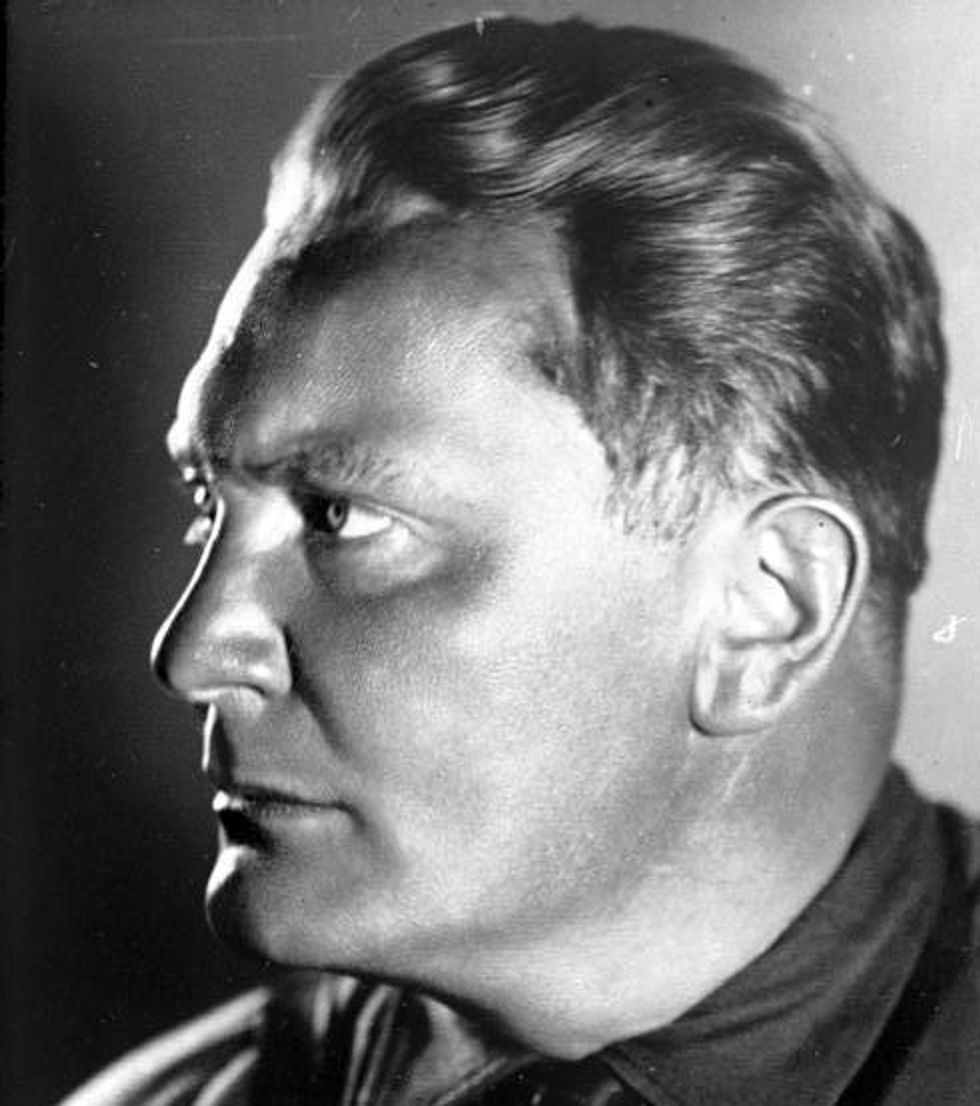 By Anne Geggis, Sun Sentinel
BOCA RATON, Fla. — What Boca Raton auto dealers consider a war trophy symbolic of America's finest triumph is proving too hot to handle.
The online auction site, eBay, has declined to post for auction a 1941 Mercedes Benz 540K Cabriolet that was special-ordered by Hitler henchman Hermann Goering and is now being restored by High Velocity Classics and European Cars of Boca.
And eBay's refusal will end chances that the car gets high-profile attention, fears Steven Saffer, general manager of High Velocity Classics.
"We're almost at a dead end," he said.
Right now, the car is also listed on WarHistoryOnline.com. It's currently in pieces in North Carolina and needs to be reassembled. Saffer estimates that it's going to cost about $750,000 to restore it. Restored, the car will be worth between $5 million and $7 million, Saffer estimates.
Ideally, Saffer said, a group of wealthy Jews will be interested in purchasing it for display in a museum such as Yad Vashem in Jerusalem. Hitler's Grosser Mercedes is on display at a Canadian war museum.
He doesn't want to see Goering's former ride sit in a garage. Cars restored by the sister-company to his, European Cars of Boca, have won a number of car show contests in Boca Raton, Amelia Island, and Pebble Beach.
"It's too valuable as a piece of history," he said.
Ryan Moore, a spokesman for eBay in an email: "EBay has policies that prohibit the sale of offensive materials and content, including Nazi-related items."
But there is a fine line between what some see as historical artifacts and what others consider offensive.
Saffer said that he considers the Goering car a piece of history and that eBay's refusal amounts to a kind of denial of its significance.
But eBay is following its established policy, which prohibit items that promote or glorify hatred, violence, racial, sexual, or religious intolerance. And, in practice, that means a ban on the sale of specific items from Nazi Germany — the only political regime that's specifically mentioned in eBay's banned list.
Books with the Nazi swastika on the cover can be sold, but those published between 1933 and 1945 are allowed only if they were published outside Germany.
Nazi currency, stamps, and letters with the Nazi postmark can be sold on eBay, but no medals from the 1936 Olympics are allowed. In addition to items that Goering owned or was affiliated with, eBay also bans items that come directly from Adolf Hitler, Joseph Goebbels, Rudolf Hess, Reinhard Heydrich, and Heinrich Himmler.
High Velocity's Saffer, who is Jewish, said eBay's refusal may make it more difficult to find the right place for Goering's car, which was outfitted with a special parade platform, police sirens, and a shortwave radio.
Goering, who used the car in parades and long distance travel, commanded the Luftwaffe (German air force) and ordered another official to come up with the "final solution to the Jewish question," according to the U.S. Holocaust Memorial Museum.
Saffer says he has the documents from Mercedes and the U.S. Army to prove this vehicle was Goering's and was seized in the last days of World War II. It was found by the 7th Infantry of the U.S. Army and soon became the staff car of Col. John Heintges, after it was painted green with a white command star, Saffer says.
Photo via WikiCommons
Interested in national news? Sign up for our daily email newsletter!