Ebola Screening Of Travelers To U.S. May Begin This Weekend At Five Airports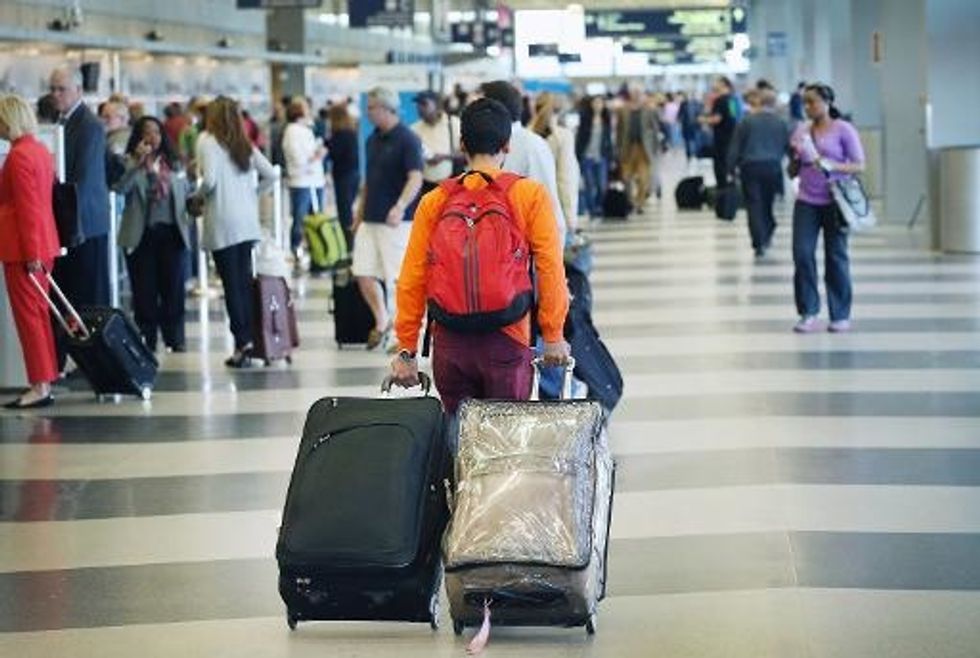 By Michael Muskal, Los Angeles Times
Officials hope to begin screening air passengers entering the United States for Ebola as soon as this weekend, the White House confirmed Wednesday.
White House spokesman Josh Earnest confirmed at a press briefing Wednesday that the stepped-up screening is planned for John F. Kennedy International Airport in New York, Newark Liberty, Dulles International in Washington, D.C., Chicago O'Hare, and Hartsfield International Airport in Atlanta.
Earnest said 94 percent of air travelers from the three affected countries pass through those five ports of entry, which he said amounts to about 150 passengers at all five airports daily.
The screening, which had been hinted at by President Barack Obama and top officials of the Centers for Disease Control and Prevention, will include taking temperatures to detect fever, a key symptom in diagnosing infection with the Ebola virus.
"We plan to begin screening as quickly as we can," a federal official told the Los Angeles Times on Wednesday morning. "It is possible it will begin this weekend."
The new screening on entry will be in addition to the procedures already carried out on passengers flying out of countries in West Africa, where Ebola has already claimed more than 3,400 lives. Officials take the temperature of departing passengers and ask them to fill out a questionnaire about whether the person has had any contact with a person infected with Ebola.
"We continue to have a lot of confidence in the screening measures that are already in place," Earnest told reporters. "What we're doing is essentially adding another layer of security."
CDC Director Tom Frieden told reporters Tuesday that more than 36,000 travelers leaving West Africa have been screened in the last two months. Only a small portion have been going to the United States.
Of that group, only 77 people had a fever and were prevented from boarding.
"As far as we know, none of those 77 people had Ebola," Frieden said.
Only one person, Thomas Eric Duncan, a Liberian, has been diagnosed with Ebola in the United States. He died Wednesday morning.
AFP Photo/Scott Olsen