Ebola: Top U.S. Lawmakers Urge West Africa Travel Ban
@AFP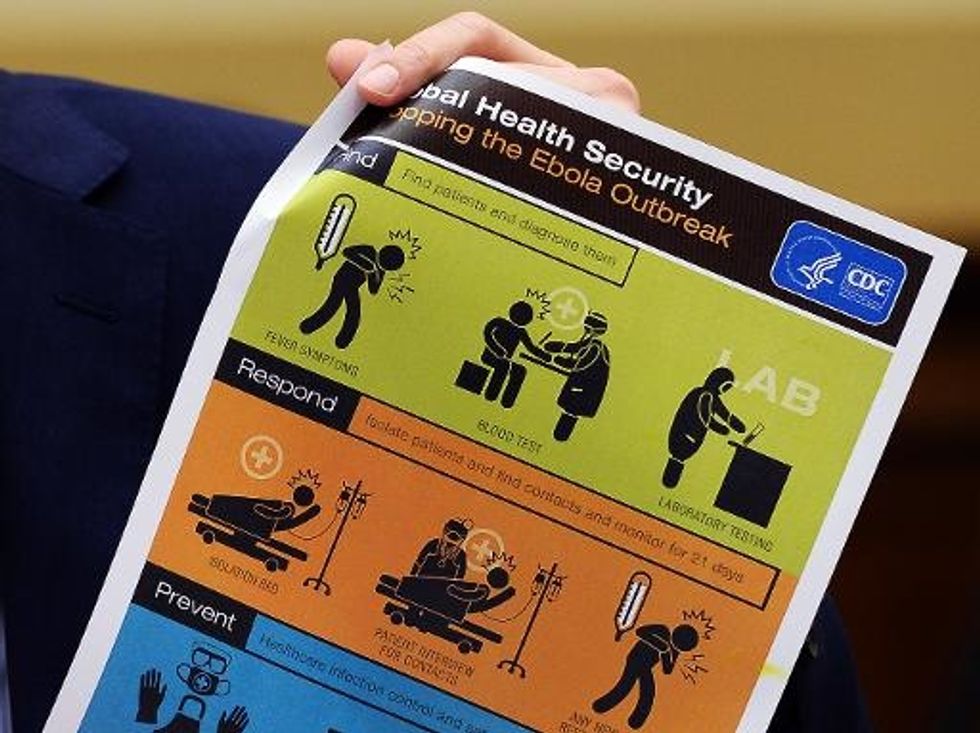 Washington (AFP) – Senior U.S. lawmakers overseeing homeland security on Wednesday joined calls for authorities to impose a temporary ban on travel from West Africa, in order to prevent an Ebola outbreak.
Two American health-care workers at a Dallas, Texas hospital have been diagnosed with Ebola after caring for a Liberian man who died of the disease last week, and President Barack Obama's administration has shifted into overdrive in efforts to contain the disease's spread.
"A temporary ban on travel to the United States from countries afflicted with the virus is something that the president should absolutely consider along with any other appropriate actions as doubts about the security of our air travel systems grow," House Speaker John Boehner said in a statement.
House Homeland Security Committee chairman Michael McCaul and several of his subcommittee chairs wrote to Homeland Security Department boss Jeh Johnson and Secretary of State John Kerry urging them to take specific action, alleging that there are weaknesses in the U.S. health care system.
"In light of these current vulnerabilities, we urge you to consider temporarily suspending the visas of individuals from Liberia, Guinea and Sierra Leone until the outbreak is under control," wrote McCaul and five subcommittee chairs, all Republicans.
They also suggested that anyone who contracts Ebola in the United States be transferred to one of four hospitals best prepared to handle such cases: Emory University Hospital in Georgia, the National Institutes of Health in Maryland, Nebraska Medical Center or the St. Patrick Hospital in Montana.
The remarks came a day before top U.S. health experts testify to a House panel about the official response to the outbreak, which has caused concern among several lawmakers, particularly after it was revealed that the second person to contract Ebola in the United States traveled on a commercial flight from Ohio to Texas shortly before being diagnosed.
Senator Ted Cruz of Texas called for stronger leadership from the White House.
"Hope is not a strategy," Cruz wrote in the Texas Tribune. "Given the gravity of the threat, common sense dictates that it's time to ban flights from the countries afflicted by Ebola."
AFP Photo/Jewel Samad