Economy Beats Estimates, Adds 165,000 Jobs — Despite Sequester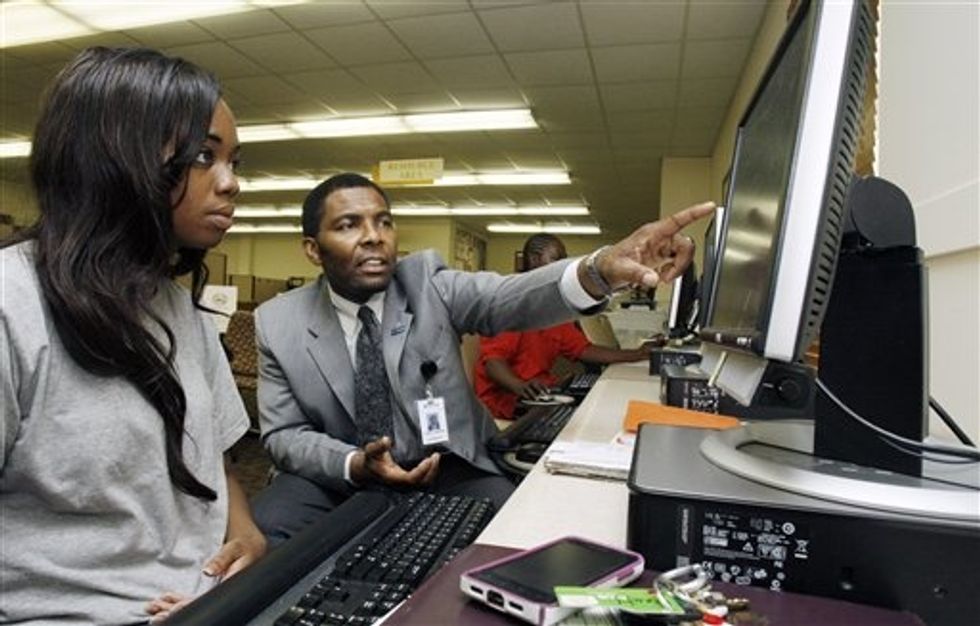 The economy added 165,00 jobs in April and the unemployment rate dropped to 7.5 percent, according to the Bureau of Labor Statistics.
The strong initial report for the most recent month and revisions — March was revised up to 138,000 job gains and February to 332,000 — surprised economists, who were expecting about 140,000 new jobs. The unemployment rate is now at its lowest point in four year.
A total of 176,000 jobs would have been reported in April if 11,000 public employees had not been put out of work. The sequester took effect on March 1, but cuts and furloughs don't truly kick for a full 90 days — it's expected to kill as many as 750,000 jobs if it's allowed to continue.
"Those looking for losses in sequester-sensitive industries could see some evidence in the report, as construction (down 6,000), government (down 11,000), and manufacturing (zero jobs added) all came in weak," writes Jared Bernstein, economist and former advisor to Vice President Biden.
Yet the service economy is strong enough to continue adding jobs at a steady pace.
One of the leading indicators of a recovering economy is the fact that the United States actually paid off debt in the first quarter of the year. This is the result of increased taxes and cuts along with decreases in unemployment insurance payments and more people paying payroll tax.
Jobs growth helps explain big deficit reductions we're getting: $500 m less spent each week on unemployment; billions more in payroll taxes

— Daniel Gross (@grossdm) May 3, 2013
More people are working now in the U.S. than at any time since September, 2008.
This animated chart from the White House shows 38 months of private sector job growth.
Revisions added:+480k jobs in 2010+340k in 2011+330k in 2012+213k in 2013 (so far…)Are there more to come?bls.gov/web/empsit/ces…

— Justin Wolfers (@justinwolfers) May 3, 2013
AP Photo/Rogelio V. Solis