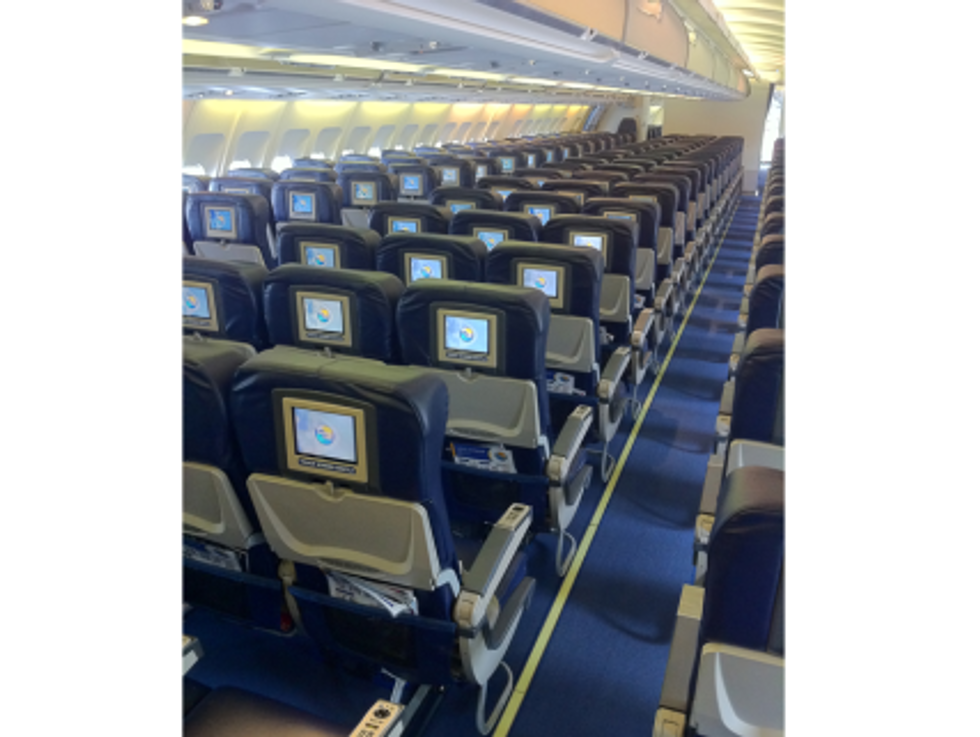 Air travel has gotten so awful and so uncomfortable that now we are forced to resort to abusing our fellow passengers in order to keep our knees and legs from ending up against our chins or blocking the airflow in our windpipes.
Last week, two passengers on a United Airlines flight from Newark to Denver got all up in each other's faces because one of them used a device called the Knee Defender to prevent the person in the seat in front of him from reclining. It got so bad that the flight had to make an unscheduled stop in Chicago so the passengers in question could be taken off the plane.
Of course one passenger's intrusion into the space of another is another passenger's right to whatever semblance of comfort they can filch in an already uncomfortable situation. The space allotted to each passenger in coach is already so limited that some airlines (i.e. Qantas, Virgin) ban the Knee Defender and similar gadgets and others are contemplating a ban to prevent situations like the one that occurred last week.
But the Knee Defender is just one in a long list of travel annoyances according to CNN.