Economy Turns Baby Boomers Into Entrepreneurs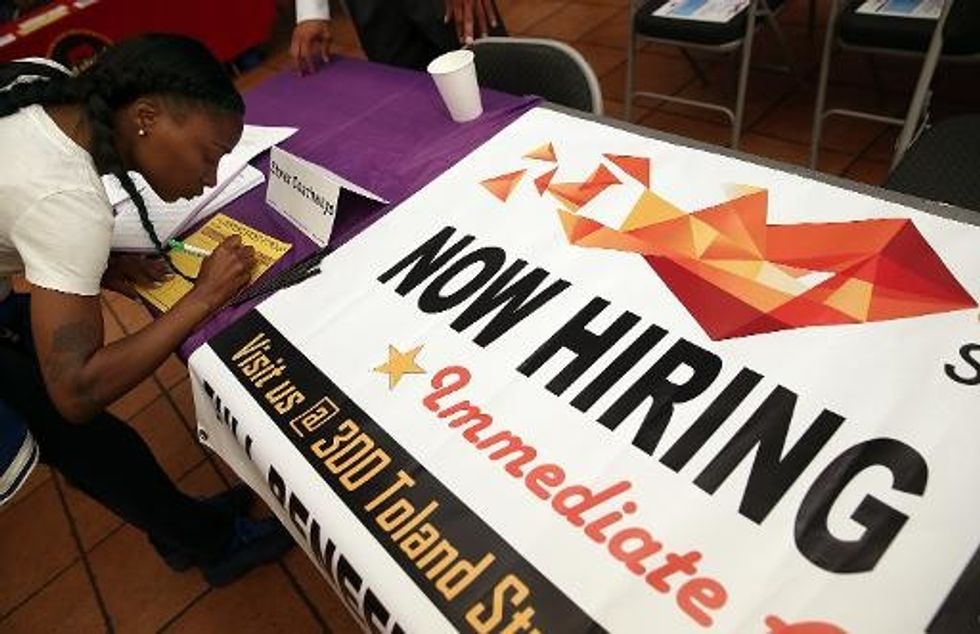 By Janet Kidd Stewart, Chicago Tribune
Bohnne Jones didn't count on having to fire her husband, Larry.
And David Whiting works six days a week at his smoothie franchise, knowing he would have made substantially more had he left his retirement money in the stock market.
Despite the challenges, these baby boomers, and others, are taking over a growing share of business startups, even as overall rates of entrepreneurship decline.
Over the decade ended in 2013, boomers ages 55 to 64 went from starting 18.7 percent of new businesses to 23.4 percent, according to the Kauffman Index of Entrepreneurial Activity, which was released in April.
Some of the increase can be explained by demographics: As baby boomers age, they account for a greater share of just about any pie. Also driving the increase are stubbornly low rehiring rates for jobless older workers.
Gone are the days when older entrepreneurs were mostly people who had finished good careers and were just looking for the freedom to do something different, said Fred Dawkins, author of "Everyday Entrepreneur."
"Right now we're dealing with more people who are doing this out of necessity because they've been forced out," Dawkins said. "A lot of people in their 50s are out on the street, and they have to make a living."
After a long career in nursing administration, and then health-care information technology, Jones faced her first layoff 12 years ago at age 51.
For the next five years she landed three other corporate health-care information technology jobs, but each ended either in mass layoffs or the completion of a major project. During one stint, she ended up redecorating a physicians lounge that was going to house new computers that she had ordered.
The experience rekindled an old passion for interior design.
"As a kid I would build little houses in my parents' basement, cutting pictures out of magazines and laying out floor plans with lumber from a (nearby) construction site," Jones said.
Ultimately, in 2007, Jones withdrew half her $300,000 individual retirement account to buy and start operating a Decorating Den franchise in Nashville, Tenn.
"And you know what happens next," she said, referring to the mortgage crisis and ensuing recession. She ended up investing about $260,000 in total and reduced her business checking account to about $20,000 before the economy turned around and business picked up.
That's when she had to drop her husband from the payroll, and he enrolled in a truck driver training program.
"About the time he finished that school, the phone began to ring" with new business, she said. "We've won sales awards the last three years."
Her advice to would-be corporate refugees thinking of starting a franchise? Commit more money to the project than you think it will take.
Another franchise in her market didn't survive the recession because of cash-flow issues. And because she was borrowing from her own retirement fund, if the business fails, the nest egg is gone for good.
"This is an opportunity for people to invest in themselves instead of the stock market," said David Nilssen, chief executive of Guidant Financial, the company Jones hired to help file the paperwork to operate her self-directed IRA. Nilssen said his business is expanding as the economy improves.
Whiting, 51, also used Guidant to help him open a Tropical Smoothie Cafe franchise in December after about 25 years in retail management.
He has thought a few times about how much more his retirement account would be worth if he had left the money in a traditional IRA but said he would do it again.
He has been able to employ himself, his wife, Lorie, and his 19-year-old son, Chris, in addition to a staff to run the store, and he's thinking about adding more stores.
"We're here all the time because it's just hard to leave your money," he said. "But it's better than the ups and downs of the market."
AFP Photo / Justin Sullivan
Interested in news about the economy? Sign up for our daily email newsletter!