Egypt Convenes Trial Of More Than 680 On Heels Of Mass Death Sentence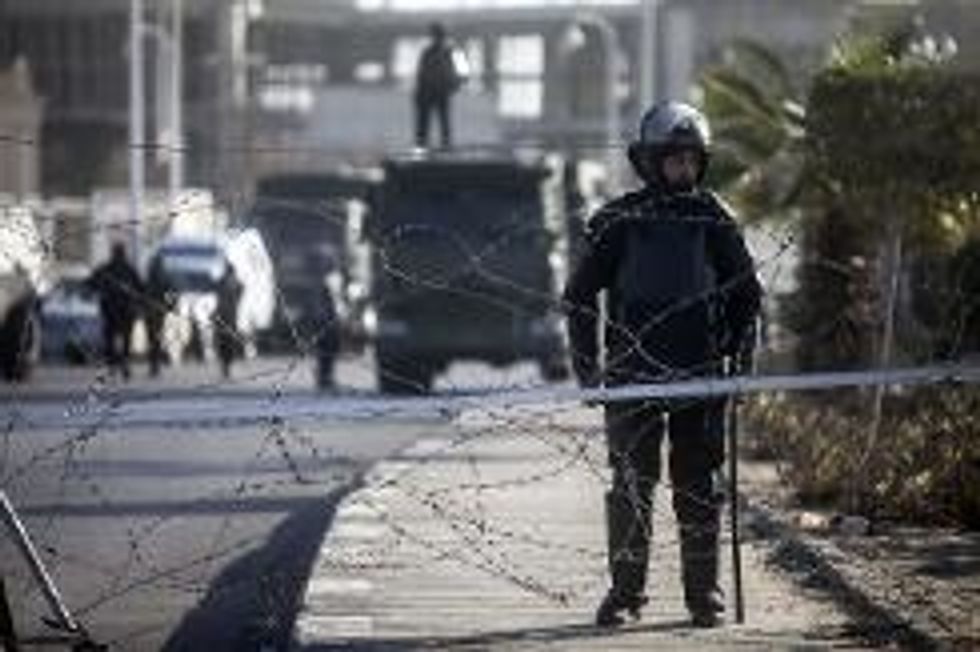 By Laura King, Los Angeles Times
CAIRO — An Egyptian court convened another mass trial Tuesday with more than 680 defendants, a day after being vehemently denounced by human rights groups and legal organizations for simultaneously condemning 529 others to death.
The proceedings again took place in Minya, in the Nile River Valley about 150 miles south of Cairo. Defense attorneys boycotted Tuesday's session, citing what they called massive violations of due procedure in the mass capital punishment verdict rendered by the same criminal court a day earlier.
Legal experts say the death sentences are likely to be overturned either by an appellate court or the country's top Islamic jurist, the grand mufti. But critics expressed dismay at what appeared to be the most egregious instance yet of legal proceedings being used as a blunt instrument against the Muslim Brotherhood, the movement of deposed Islamist President Mohammed Morsi.
A State Department spokeswoman said the United States was "shocked" by the Monday's death sentences for 529 defendants in one fell swoop. Human rights groups called the court's decision bizarre and unprecedented, part of a pattern of repressive measures whose severity exceeds even those of the police-state era of Hosni Mubarak, who was toppled from power in 2011.
All the defendants in Monday's and Tuesday's proceedings are accused of acts of violence in connection with support for the Brotherhood, which has been formally designated a terrorist organization. Those put on trial Tuesday included the Brotherhood's spiritual leader, Mohamed Badi, though he did not appear in court.
The nearly 9-month-old interim government has conducted an unrelenting campaign to crush the Brotherhood, Egypt's oldest and largest Islamist movement. Thousands of Morsi's followers, and the ex-president himself, are in prison. More than 1,400 others, mainly backers of the deposed president, have been killed in successive crackdowns by the security forces, by the count of human rights groups.
Charges against the latest Minya defendants, only about one-tenth of whom were present for Tuesday's session, stem from riots that swept Egypt in mid-August of last year, six weeks after Morsi's removal from office by the army.
The bulk of August deaths occurred in Cairo, where security forces violently broke up protest camps by Morsi followers, but bloody confrontations also took place in traditional Brotherhood strongholds such as Minya.
The province also has a large Coptic Christian population; many Brotherhood backers blamed Copts for supporting the coup against Morsi and staged retaliatory attacks against both them and the police.
AFP Photo/Mahmoud Khaled