Egypt Interior Minister Survives Assassination Bid
@AFP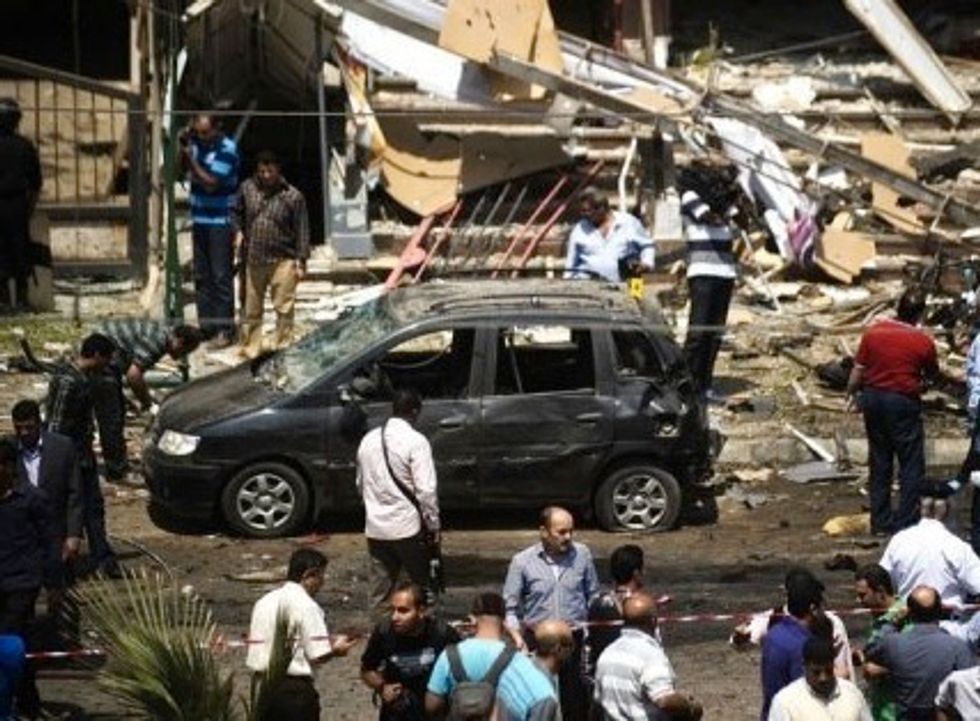 CAIRO (AFP) – Egypt's Interior Minister Mohamed Ibrahim on Thursday survived a bomb attack on his convoy, warning shortly afterwards the country faced a "wave of terrorism" amid a sweeping police crackdown on Islamists.
Security officials said a car bomb struck the minister's convoy around 10:30 am (0830 GMT) near his home in the Nasr City area, in the first such attack in Cairo in years.
An interior ministry statement said Ibrahim's convoy was targeted by a "bomb," without providing further details.
An official in the health ministry said seven people were wounded in the blast, while an interior ministry official said four policemen were injured, including a policeman who lost his leg in the explosion.
Ibrahim emerged on state television several hours after the attack to condemn the "cowardly assassination attempt", saying his convoy was targeted by a bomb that wounded "many guards".
He told reporters that he had warned of such violence after the launch on August 14 of a crackdown on Islamists who had set up camps in Cairo to protest the army's removal from power of president Mohamed Morsi.
"I had warned before the dispersals of sit-ins in Rabaa and Nahda that there will be a wave of terrorism. This was expected," Ibrahim said.
Hundreds of people were killed in Cairo's Rabaa al-Adawiya and Nahda squares when police stormed the protest camps.
Morsi was ousted by the military on July 3 following popular street protests against his one-year rule.
State news agency MENA said police immediately after the blast closed all access roads to the interior ministry in central Cairo.
An AFP correspondent said several cars were damaged in the explosion, while police closed access to the site.
State television broadcast footage showing massive damage to the front of a building at the site of the explosion.
Photo Credit: AFP/Gianluigi Guercia