Egypt Judge Sentences Brotherhood Leader, 682 Others To Death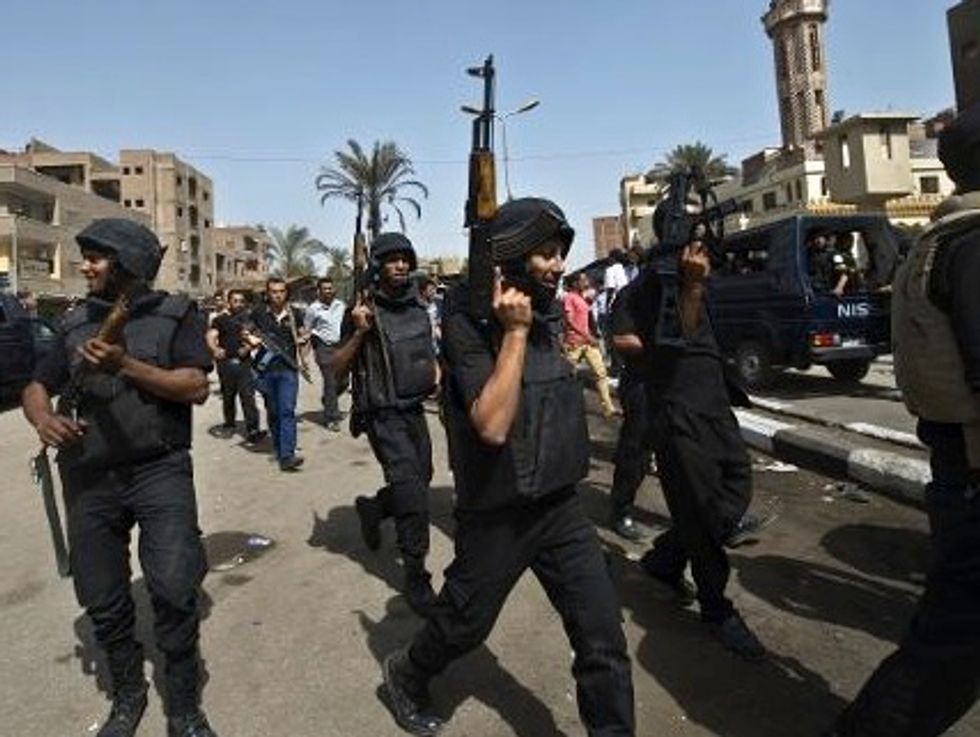 By Laura King, Los Angeles Times
CAIRO — A court in southern Egypt on Monday decreed a mass death sentence for nearly 700 people, including the spiritual leader of the Muslim Brotherhood, the movement of Egypt's ousted Islamist president.
On the same day, another Egyptian court banned the April 6 movement, which was among the primary engines behind the landmark 2011 uprising against President Hosni Mubarak.
Egypt's sharp turn toward authoritarianism in the nearly 10 months since an interim government took power has provoked expressions of concern from human rights groups and Western governments, but little in the way of meaningful punitive actions against the military-backed regime. Last week, the Obama administration resumed some of the military aid it had cut off in the wake of the coup last year against Egypt's first democratically elected president.
Monday's death penalty verdict in Minya, south of Cairo, came weeks after the same court issued a capital decree against nearly 530 defendants, stirring international outrage. Egypt's judiciary has played an active role in a massive crackdown against supporters of Islamist President Mohamed Morsi, who was removed from office in July by the army after massive protests against his rule.
The 683 accused in Monday's case included Mohamed Badie, the Muslim Brotherhood's supreme guide. Egypt's military-backed interim government has designated the Brotherhood, once the country's largest political movement, as a terrorist organization. Morsi is imprisoned and being tried on multiple charges, several of which carry the death penalty.
Those sentenced on Monday have been charged with attacking a police station and killing a police officer. Violence broke out across Egypt in the wake of the mid-August dispersal by Egyptian security forces of protest camps set up by Morsi supporters. Hundreds of Morsi's backers died, and thousands have since been jailed.
The court in Minya also upheld 37 of the death sentences issued last month against 529 defendants, a verdict that drew denunciations from international human rights groups and evoked expressions of concern from Western governments.
Another 492 sentences were commuted to life terms, after Eygpt's chief religious authority, the grand mufti, refused to affirm the death penalty for them. Lawyers for the accused said they would appeal.
Photo: AFP/Khaled Desouki