Eight Gay Couples Sue Florida To Recognize Their Legal Marriages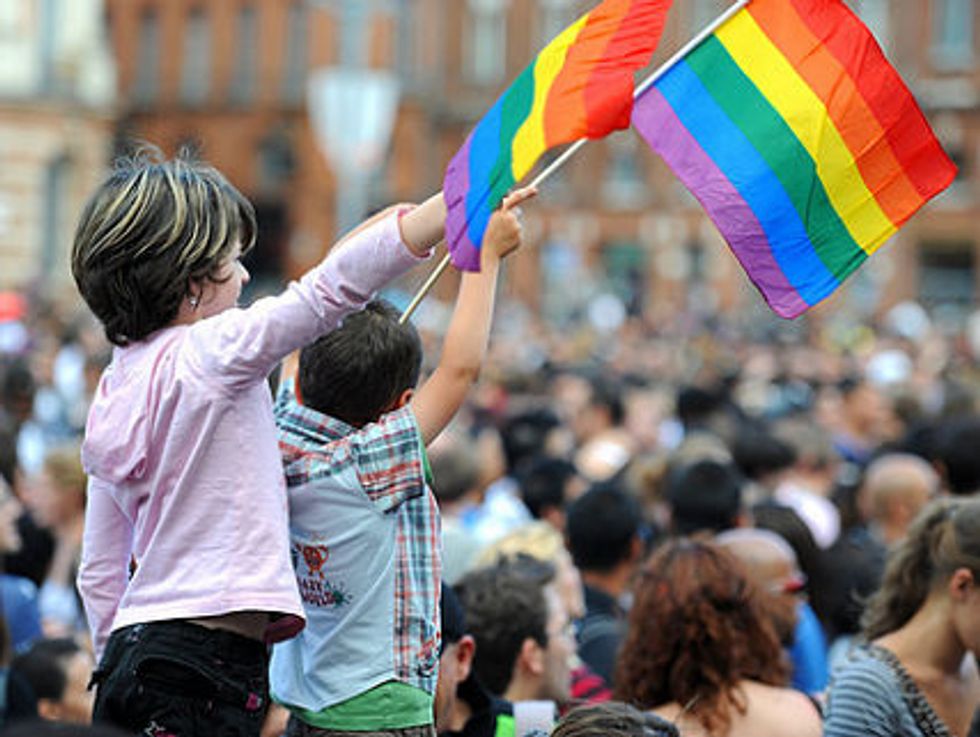 By Steve Rothaus, The Miami Herald
MIAMI — Eight same-sex Florida couples who legally married elsewhere in the United States have gone to federal court to demand the Sunshine State recognize their unions.
The suit, filed in Tallahassee late Wednesday by the ACLU, the ACLU of Florida and the Podhurst Orseck law firm of Miami, challenges "Florida's refusal to recognize" the marriages of eight same-sex couples. Those 16 defendants are joined by SAVE, South Florida's leading LGBT-rights group.
Florida Gov. Rick Scott, Attorney General Pam Bondi, Surgeon General and Health Secretary John Armstrong and Department of Management Services Secretary Craig Nichols are named as defendants. The plaintiffs held a news conference Thursday morning to announce details of the lawsuit.
"Our historic victory in last year's Supreme Court case striking down (the federal Defense of Marriage Act) means that many loving and committed Floridians have marriages that are recognized by the federal government," said Howard Simon, executive director of the ACLU of Florida. "Sadly, Florida refuses to recognize those marriages, often at significant cost to their families. The time has come for Florida to end its discrimination against same sex couples, including those whose marriages are legally recognized elsewhere in our country and by the federal government."
"This is the other shoe of Windsor," said Simon, referring to the 2013 Supreme Court decision that forced the federal government to recognize married same-sex couples. In that case, Edith Windsor, the elderly widow of Thea Spyer, successfully sued the U.S. government to claim estate-tax exemption for surviving spouses.
Last June, the U.S. Supreme Court invalidated Section 3 of the 1995 federal Defense of Marriage Act, a provision that prevented the U.S. government from recognizing marriages like Windsor's. It did not address Section 2 — the portion that allows states including Florida to not recognize legal same-sex unions. Seventeen states, including New York Iowa and California, and the District of Columbia now marry gay and lesbian couples.
"All around the country, loving couples enjoy the rights and responsibilities that come with a marriage fully recognized by their state, and it's time Florida couples enjoyed that as well," SAVE Executive Director Tony Lima said. "Why should couples who commit to love and care for one another lose protections for that relationship when they return to Florida?"
Florida has never granted same-sex couples the right to marry. In 2008, nearly 62 percent of voters amended the state constitution to ban gay marriage, along with recognition of legal same-sex marriages performed elsewhere and domestic partnerships.

In January, six same-sex couples and Equality Florida, the state's largest LGBT-rights group, sued Miami-Dade County Clerk Harvey Ruvin after his office declined to issue the men and women marriage licenses. That case, assigned to Miami-Dade Circuit Judge Sarah Zabel, is pending.
The state has remained silent on the Miami-Dade lawsuit. Bondi has said that she would be willing to join the lawsuit, on behalf of the county, if asked, but she has not been asked. The state's silence led conservative activists in Orlando and Miami to file a motion defending Florida's marriage amendment
The plaintiffs behind the latest federal suit include a lesbian couple from Palm Beach County.
Palm Beach Gardens firefighter Sloan Grimsley and her wife, Joyce Albu, a consultant who works with parents of children with developmental disorders, have been together nine years and were married August 2011 in New York. They have several young children and worry that if Grimsley was killed on the job, Albu would not receive support normally given to spouses of first responders who die in the line of duty.
"I'm proud of the work that I do protecting my community, but the law in Florida doesn't let me protect my own family," Grimsley said. "We just want the peace of mind of knowing that those vows we took to care for one another aren't dependent on where we are."
Photo by Guillame Paumier/Flickr