Elizabeth Warren Calls Donald Trump A Loser On Twitter, Facebook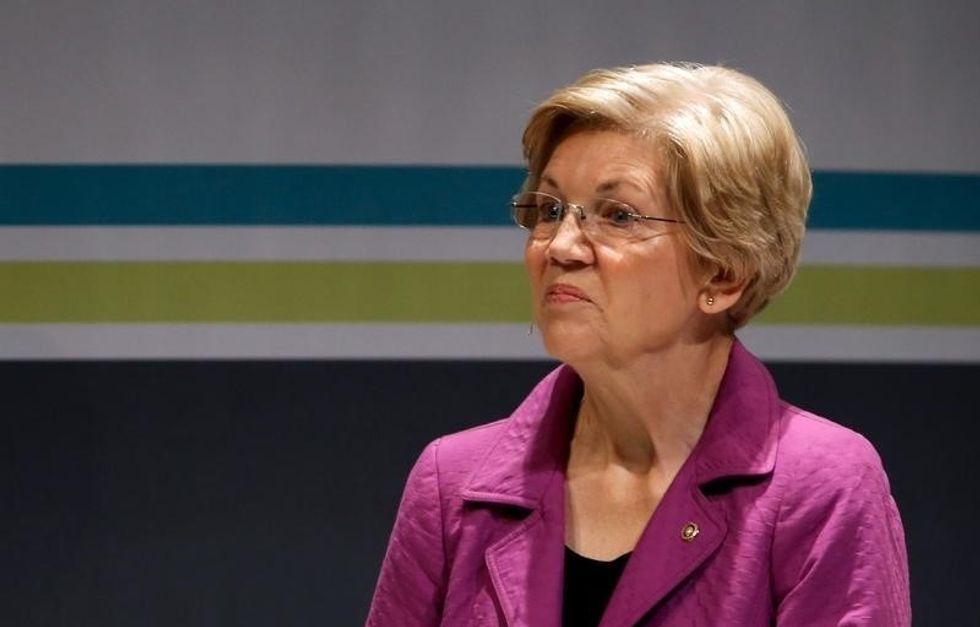 Update: Elizabeth Warren also posted a version of her tweetstorm on her Facebook page.
Elizabeth Warren went off on Donald Trump today.
In a "tweetstorm," she repeated called Donald Trump a loser and a poor businessman who's lousy with money, pointing out that, aside from him scamming millions of people and campaigning on fear, he strategically uses his bankruptcies as a way to keep himself rich and — without consequences.
Warren knows what she's talking about — the Massachusetts senator was a Harvard professor and bankruptcy lawyer who had written several books on personal finance, economics, bankruptcy, and the middle class before she was tapped to run the Troubled Asset Relief Program (TARP) by President Obama in the wake of the 2008 financial crisis.
It's safe to say that there isn't much overlap between Warren's and Trump's political philosophies — Warren fans will cheer for their progressive hero, while Trump supporters will attack her for being a loser because she declined to run for office. Even though, the data shows, Trump's supporters are at the receiving end an economy that drives income growth to the top.
The tweets are collected below in a Storify by Washington Examiner reporter T. Becket Adams.
During the same time, she posted a similar message on Facebook, embedded below:
Donald Trump has yet to respond — on Twitter or otherwise.
Photo: Elizabeth Warren is mad as hell. REUTERS/Jonathan Ernst