Elizabeth Warren Connects The Dots On Trump's Firings: 'It's Pretty Clear What's Going On'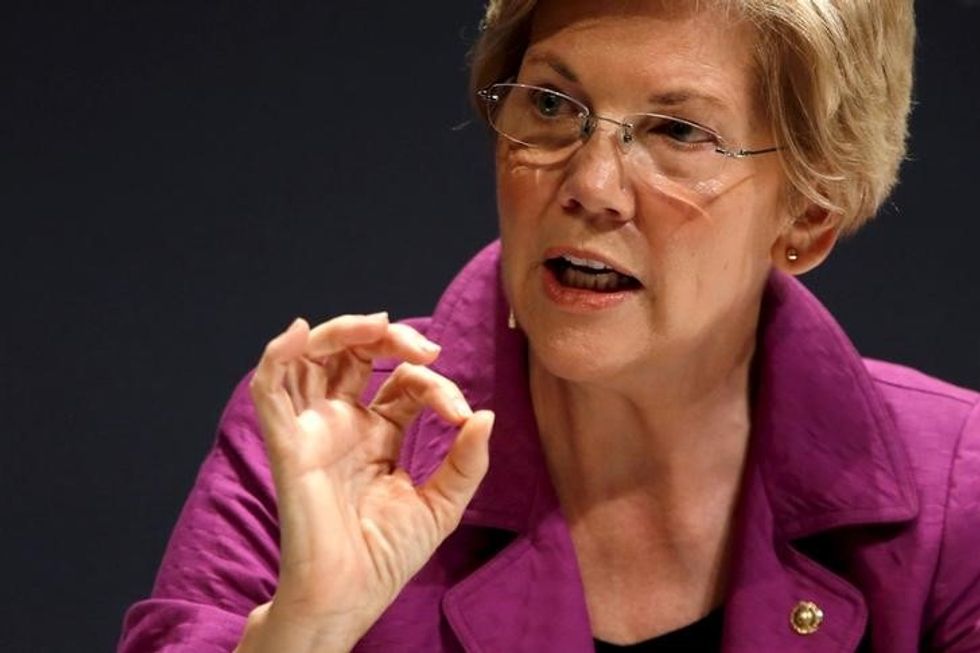 Reprinted with permission from Alternet.
Hours after Donald Trump fired FBI director James Comey, Sen. Elizabeth Warren (D-MA) laid out a timeline of the president's deeply disconcerting firings of officials investigating him and his campaign members on MSNBC's "All In with Chris Hayes."
"Remember, Sally Yates was acting attorney general, and one of the things she told the Trump administration was that his [former national security] adviser [Michael] Flynn was compromised by the Russians, and she gets fired," she recalled Monday night.
Yates' firing was attributed to her opposition to Trump's travel ban, implemented his first week in office. Similarly, Preet Bharara was dismissed in March for refusing to resign with 45 other U.S. attorneys from the Obama administration.
But as Warren noted, Bharara had jurisdiction "over any investigation into what happened at Trump Tower."
"You put those together and it's pretty clear what's going on here," she added. "Donald Trump doesn't want anyone coming anyplace close to an active investigation into the relationship between the Russians, the Trump campaign and Donald Trump himself."
Deputy attorney general Rod Rosenstein was confirmed April 25 and would be responsible for appointing a special prosecutor. Attorney General Jeff Sessions recused himself from the investigation in March.
"Do you believe a special prosecutor should be appointed by the deputy attorney general?" Hayes asked.
"Absolutely," she answered. "The only way we go forward here is if we've got someone who is independent."
Watch:
Alexandra Rosenmann is an AlterNet associate editor. Follow her @alexpreditor.
This article was made possible by the readers and supporters of AlterNet.