Elizabeth Warren Gets Seat At Leadership Table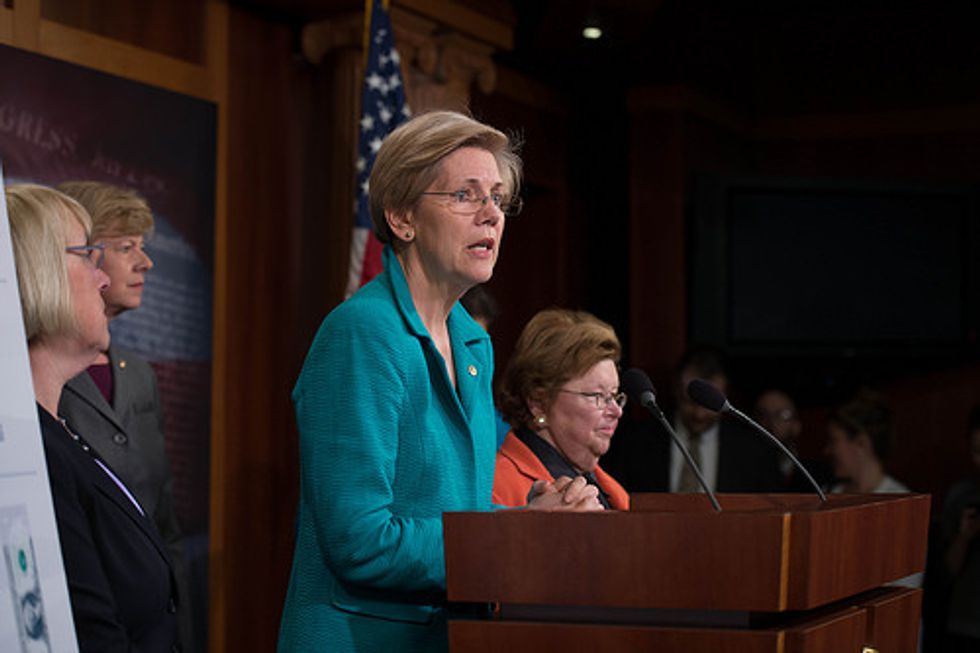 By Niels Lesniewski and Humberto Sanchez, CQ Roll Call (MCT)
Sen. Elizabeth Warren will get a newly created seat at the Democratic leadership table.
A Democratic source familiar with the leadership's thinking told CQ Roll Call that the Massachusetts senator's role will involve outreach to progressives. A second source indicated the position would not supplant another member of the leadership.
Bringing Warren into the weekly leadership meetings could put her brand of populist economic messaging front and center as Democrats look to regain their majority in 2016.
Sen. Harry Reid (D-NV) has had high praise for Warren, and adding her to the team gives him a chance to tell his flock that he's making changes after last week's midterm disaster cost him his majority leader title.
Sen. Amy Klobuchar of Minnesota, meanwhile, is expected to take the steering and outreach slot now occupied by Sen. Mark Begich of Alaska, who was ousted by Republican Dan Sullivan on Nov. 4. It's not clear the timing of when that pick will occur.
___
(Steven T. Dennis contributed to this report.)
Photo: Senate Democrats via Flickr