Elizabeth Warren Launches Ambitious New Project To Hold Betsy DeVos Accountable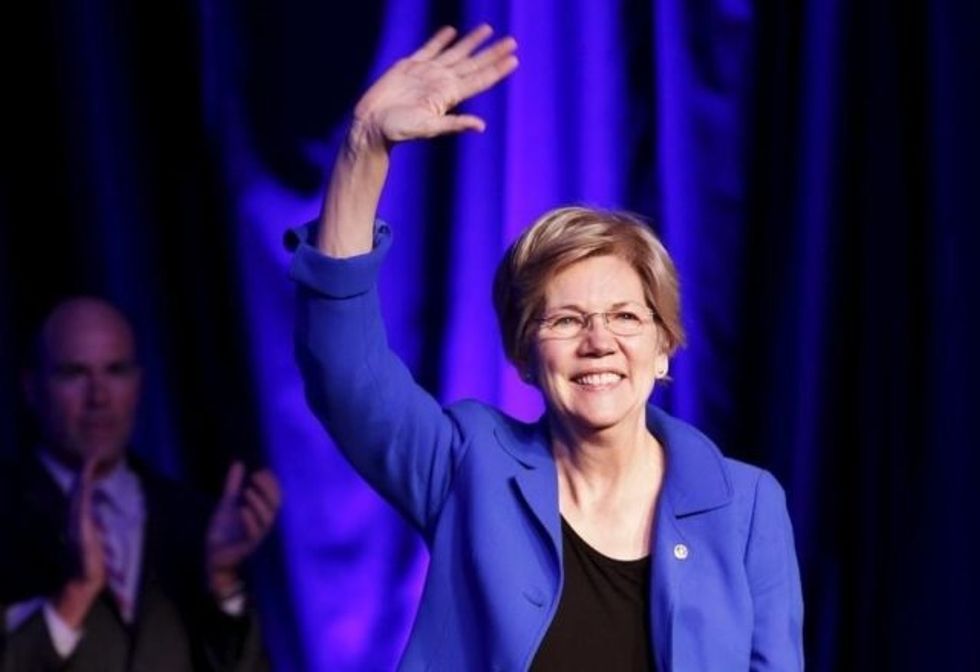 Reprinted with permission from Alternet.
Two weeks after Betsy DeVos completed her 100th day on the job, Elizabeth Warren penned a CNN op-ed announcing her new accountability effort aimed at the education secretary and her controversial agenda.
"DeVos Watch will seek information about the department's actions and inactions around federal student loans and grants and highlight the findings," Warren explained on Wednesday. "People can also participate directly by tracking the department's actions, submitting oversight suggestions or filing whistleblower tips."
On her website, Warren also gives guidelines for useful tips. The Massachusetts senator will be looking closely at evidence-based reports on student loan borrowers and stakeholders. It's the same method she used to push Taylor Hansen, a for-profit college industry lobbyist and one of DeVos' first hires, to resign in March.
"Where Secretary DeVos and her agency refuse to answer, additional tools are available to get to the truth, including Freedom of Information Act requests, public interest litigation by student advocates and state law enforcement officials and investigations by the Department's nonpartisan Inspector General. Oversight will be a joint effort," Warren noted.
Warren believes challenging DeVos is about putting country above party.
"To the irritation of many in my own party, I regularly challenged the department when it was led by Democrats," Warren added in a video address. "Because no matter which party is running the place, we have to make sure that the Department of Education puts students, not private student loan companies, but students first."
Watch:
Alexandra Rosenmann is an AlterNet associate editor. Follow her @alexpreditor.
This article was made possible by the readers and supporters of AlterNet.