Embarrassed White House Tries To Deny Trump Demanded Military Parade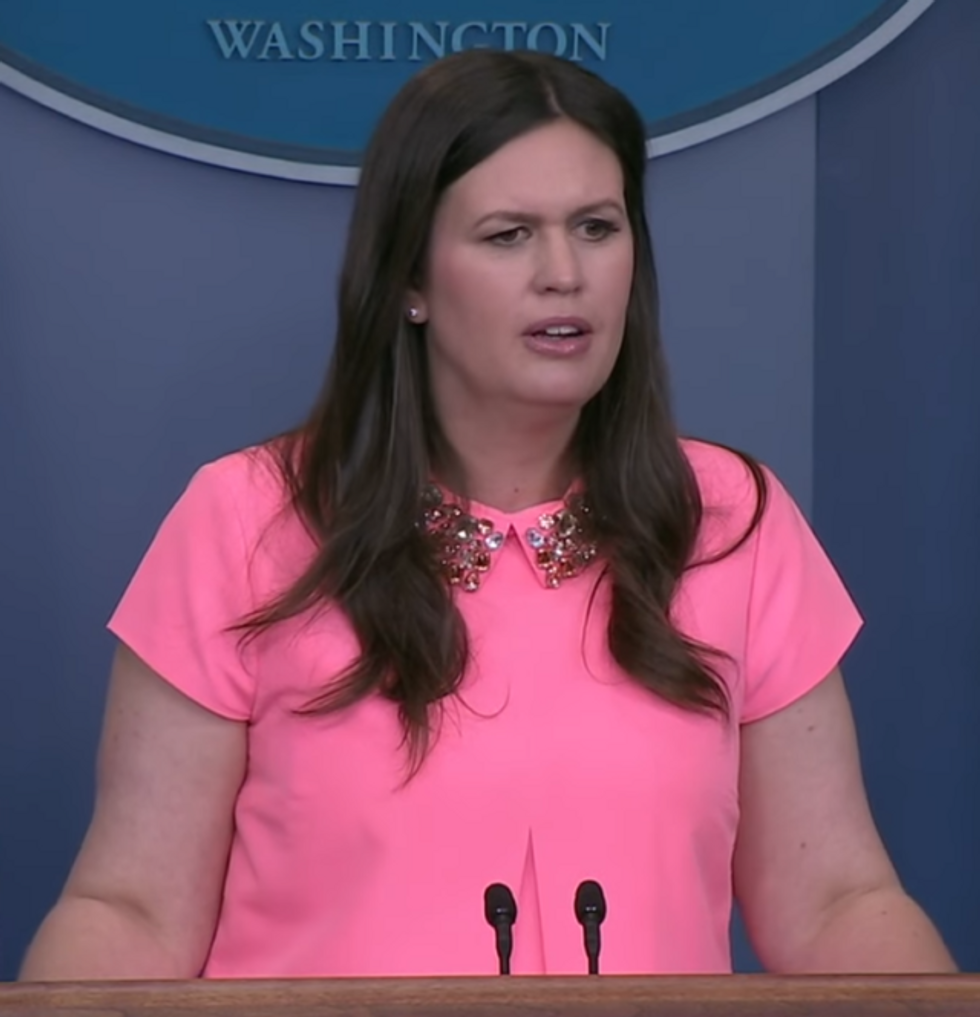 Reprinted with permission from Shareblue.com
Donald Trump's demand for a military parade resulted in a blistering wave of criticism, forcing his chief spokesperson to sharply backpedal on the idea.
Both the Pentagon and the White House confirmed on Tuesday that Trump had asked the Defense Department to begin planning a military parade, which drew immediate comparisons to Soviet Russia and present-day North Korea.
Less than a day later, the White House was forced to retreat from the plan.
Secretary of Defense James Mattis appeared at Wednesday's press briefing, and when about the parade, said he would send "options" for it up to the White House.
Press secretary Sarah Huckabee Sanders fended off several more tough questions about the parade, including why Trump hasn't visited troops in Iraq or Afghanistan since taking office.
Sanders downplayed the parade several times, then lost patience when CBS News' Steven Portnoy asked about the militaristic image such a parade would present to the world.
"Look, as I said, we haven't made a final decision," Sanders snapped at Portnoy. "The president is exploring ways he can highlight and show the pride we have in the military."
"I think it's way too far speculation to start weighing on whether or not certain things are appropriate when nothing's been decided, and it's literally in a brainstorming session," she continued.
"Is it true that, the report that the president essentially gave a directive to the Defense Department, that this is something that must happen?" Portnoy asked.
"No," Sanders said. "The president asked them to look at different ways and explore and see what those options look like, as the secretary said."
Sanders' denial comes less than 24 hours after the White House and the Pentagon confirmed the story, and in fact seemed quite pleased with the idea.
And if Trump's prior public statements on the matter are any indication, the only "options" being discussed were about just how over-the-top such a display could be.
But after near-universal revulsion at the idea, the White House has been forced to walk briskly away from what would have likely been an international embarrassment.