Emerging Markets Lead World Stocks Rally After Fed Decision
@AFP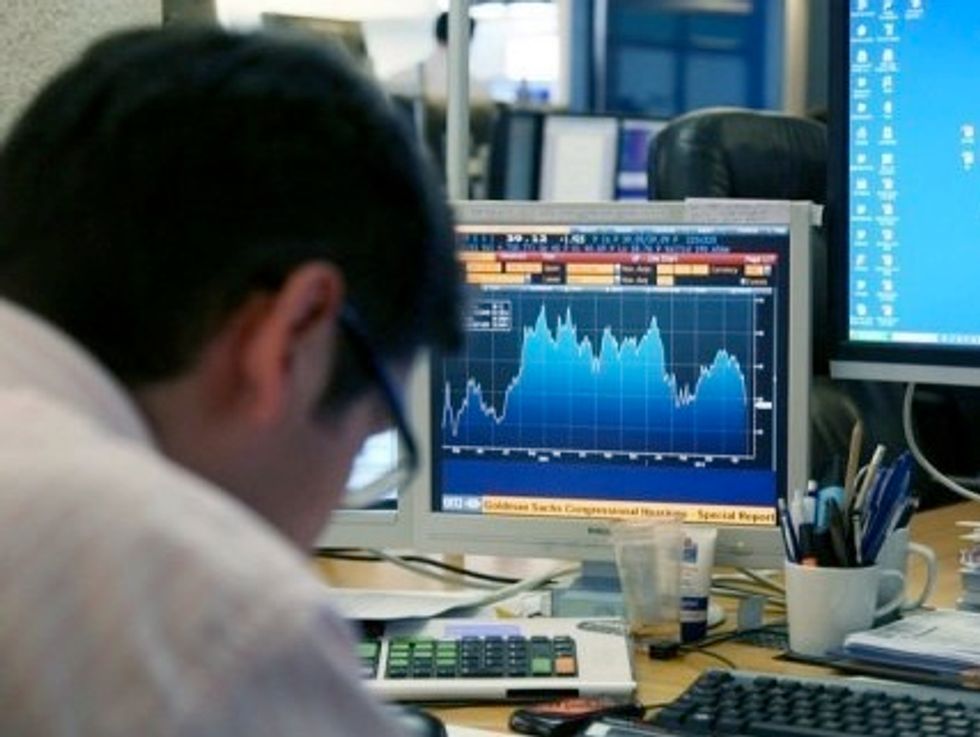 LONDON (AFP) – Emerging markets led a worldwide equity rally Thursday as investors welcomed the U.S. Federal Reserve's surprise decision to keep its vast stimulus policy unchanged.
Stock markets across the globe jumped following the Fed's Wednesday announcement that it would hold off tapering its $85-billion-a-month bond-buying scheme.
The news was especially welcome in under-pressure developing economies, which breathed a sigh of relief after suffering a heavy sell-off in August as investors bet on the Fed winding down its quantitative easing (QE) policy.
"Ben Bernanke had threatened to take away the punchbowl and bring the QE-party to an end. But he's changed his mind… and told us all to party on," said Societe Generale fixed income strategist Kit Juckes.
"Emerging Markets is the asset class which suffered most from the 'taper talk' and is the one which is bouncing most as the removal of stimulus is delayed."
In Asia, Mumbai jumped 3.43 percent, Jakarta 4.65 percent, Bangkok 3.47 percent and Manila 2.81 percent, following Wall Street higher after the Fed announcement spurred the Dow Jones Industrial Average and the S&P 500 to close at record highs on Wednesday.
Equities in Asia's economic powerhouses saw smaller gains.
In Tokyo, the Nikkei rose 1.80 percent. Hong Kong added 1.67 percent and Sydney rallied 1.10 percent to finish at a five-year high.
With the prospect of vast sums of cash continuing to be pumped into financial markets, the U.S. dollar sank against emerging economy currencies, which have suffered a torrid few months on expectations the Fed would begin tightening its monetary policy.
India's rupee was at 61.83 to the dollar, well up from the record levels above 69.00 seen at the start of September, while the greenback fetched 30.92 Thai baht, compared with 32.45 baht a few weeks ago.
But the dollar bounced back against the yen, buying 99.34 yen, up from 98.06 overnight.
One euro bought $1.3523, up from $1.3516.
Elsewhere, emerging market equities followed Asia's lead on Thursday.
South Africa's JSE Top 40 index jumped 2.24 percent and the rand climbed to 9.6794 to the dollar, up about seven percent from a low point set last month.
In Turkey, the main BIST-100 stock index soared 6.4 percent, while the lira strengthened to 1.9599 to the dollar from 1.9975 late on Wednesday. The lira had touched a record low of 2.070 at the beginning of the month on Fed tapering expectations.
Turkish Finance Minister Mehmet Simsek called the news from the United States a "relief in the short-run", but warned Turkey cannot rely on Fed decisions.
"We will focus on structural reforms. Fed decisions are important but we cannot bank on them," Simsek was quoted as saying by local media.

–'Temporary reprieve'–
In Europe, Frankfurt's DAX 30 climbed 0.67 to another record close of 8,694.18 points, and the CAC 40 in Paris added 0.85 percent to 4,206.04 points to a level unseen since the global financial crisis began in 2008.
London's benchmark FTSE 100 index rose 1.01 percent to 6,625.39 points.
US stocks struggled to hold onto their gains on Thursday, however, with the Dow Jones Industrial Average down 0.19 percent and the broad-based S&P 500 sliding 0.13 percent in midday trade.
The tech-rich Nasdaq Composite added 0.04 percent to 3,785.19 points.
In Brazil, Sao Paulo's main index was also giving up gains, falling back 0.34 percent after jumping 2.64 percent on Wednesday.
Analysts at Capital Economics in London said emerging markets had received a temporary reprieve that would not fix deeper structural problems, including big current account deficits in countries including South Africa, Turkey, Brazil, India and Indonesia.
"The Fed's decision yesterday not to taper its asset purchases just yet provides some breathing room for the more troubled emerging economies," they said in a note.
"But their structural problems remain and uncertainty about the outlook for Fed policy has arguably now increased…. Some EM policymakers may be sighing in relief today, but they have been granted only a temporary reprieve."
Currency strategist Mike Keenan at ABSA Bank in Johannesburg said "…I am not convinced that this is going to be a silver bullet for the rand or emerging markets" as the Fed was eventually going to begin reducing its stimulus.
Bernanke said the bank could still start reducing the bond-buying — which aims to hold down long-term interest rates — in the next three months, but only if the economic outlook improves.
"There is no fixed calendar," he said.
Photo Credit: AFP/Charly Triballeau