Endorse This: Another Singing Politician?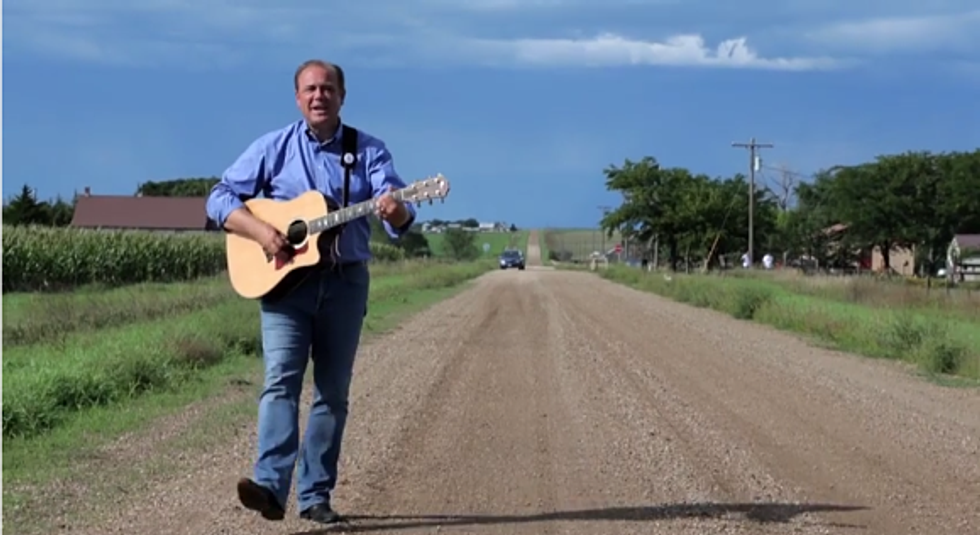 As many politicians have found out the hard way, music and government usually don't mix well. But South Dakota Senate candidate Rick Weiland is throwing caution to the wind, and busting out his guitar.
Is Weiland's ballad awkward, or awesome? Click above to judge for yourself – then share this video!
Video via Rick Weiland/YouTube.
Get More to Endorse Delivered to Your Inbox