Endorse This: How A Bill Never Becomes A Law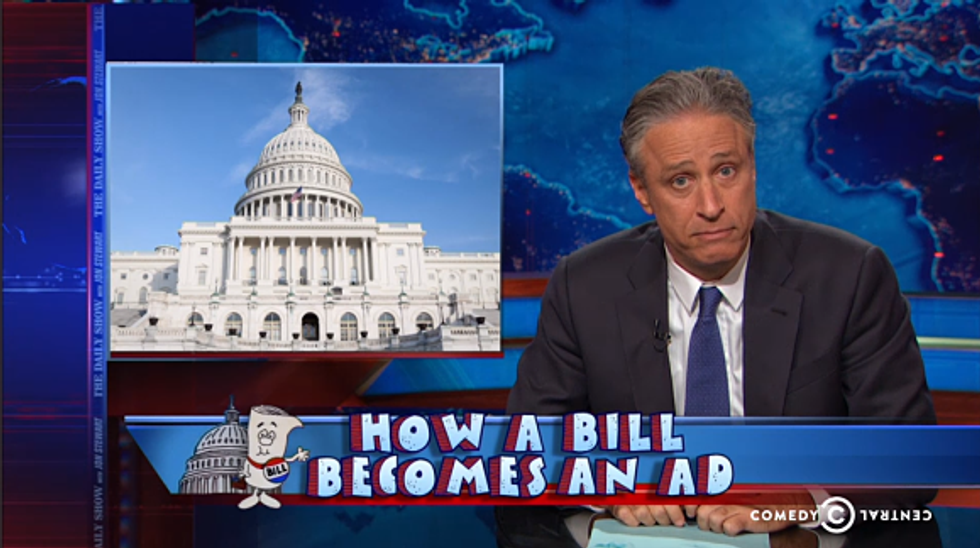 Everyone remembers Schoolhouse Rock's classic explanation of how a bill becomes a law. But given this Congress' historic lack of productivity, it may be time for an update.
Click above to see The Daily Show's Jon Stewart explain how bills now become something completely different – then share this video!
Video via Comedy Central
Get More to Endorse Delivered to Your Inbox
[sailthru_widget fields="email,ZipCode" sailthru_list="Endorse This Sign Up"]