Endorse This: Cliven Bundy Is The 'Brave White Man' We Need To Save America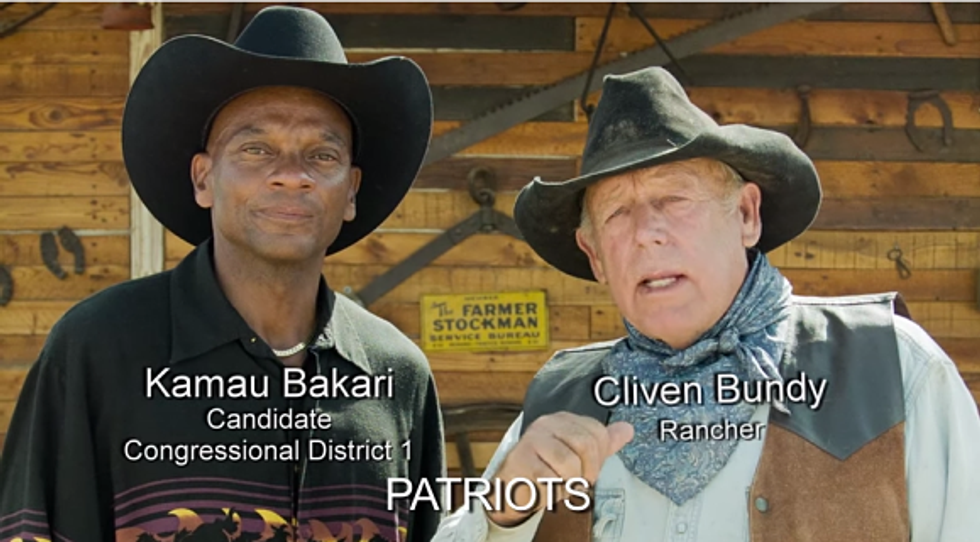 Remember racist cattle rancher and right-wing hero Cliven Bundy? He's back, in one of the most ridiculous campaign ads you'll ever see.
Click above to see Bundy acknowledge that "black folks have had a hard time with…uh…slavery," and explain how he and a longshot congressional candidate could save the nation – then share this outrageous video!
Video via Kamau Bakari/YouTube
Get More to Endorse Delivered to Your Inbox