Endorse This: 'I'm Gay. Get Over It.'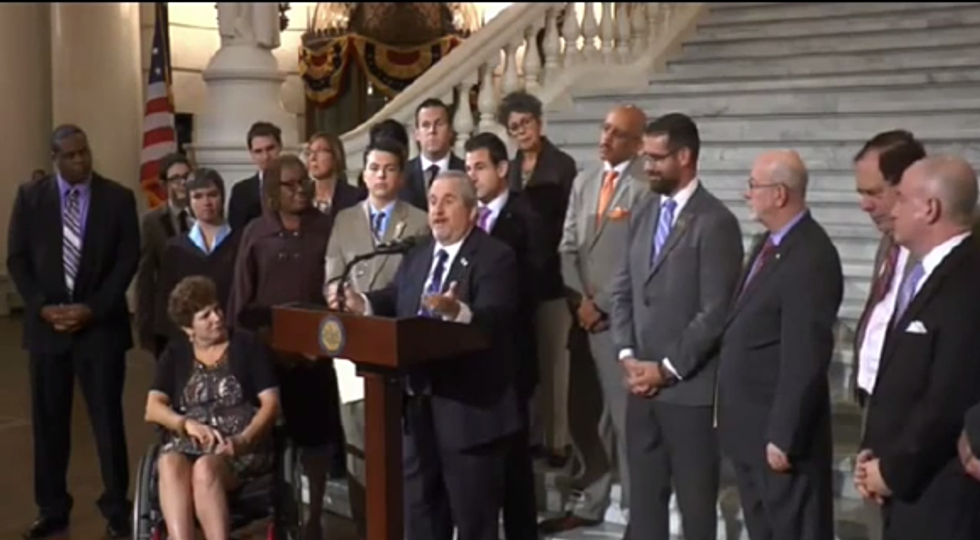 The Commonwealth of Pennsylvania had never had an openly gay senator in its 227-year history – until yesterday.
Click above to see state Senator Jim Ferlo surprise his colleagues with an inspiring speech on his sexual orientation – then share this video.
Video via TopTenWorldFun/YouTube.
Want to register to vote? Click here for more information.
Get more to Endorse delivered to your inbox
[sailthru_widget fields="email,ZipCode" sailthru_list="Endorse This Sign Up"]